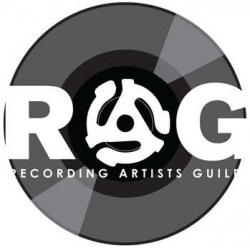 Los Angeles, CA, June 25, 2018 --(
PR.com
)-- RAG, the Recording Artists Guild, is not just another a social networking platform.
In a continues effort to live out their credo of "Empower Artists Worldwide" RAG have taken bold steps to enlist new technologies and partners to give it's members the best resources available to help further their careers.
RAG's founder Byron Booker said, "The RAG app opens up a world of possibilities to it's members as many proprietary features like e-split sheets and mobile voting are scheduled to roll out in the coming months and years ahead."
The RAG business model is focused on benefiting as an organization as its members do. RAG gets the majority of its revenue form sponsors who support RAG live streaming events, educational workshops, and the upcoming RAG Awards in 2019. Like SAG, the Screen Actors Guild, and other artists associations RAG also gains revenue from income generating projects it facilitates on behalf of its members.
RAG currently offers three memberships to qualified music professionals which include:
Associate / Non-Voting Membership – Free to all qualified recording industry pros
Professional / Voting Member – Members can submit music & vote for the RAG Awards
Executive / Voting Member - Gives members access to all RAG events and RAG Awards
Get connected to the music industry in a greater way today, visit RAG online at rag.org or download the RAG App in the Google Play & Apple Store.