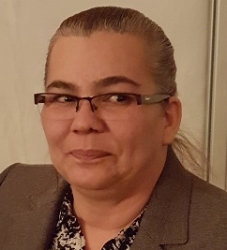 Vass, NC, June 26, 2018 --(
PR.com
)-- About Renee Y. Vincent
Renee Y. Vincent is an LPN at Womack Army Medical Center, located in Fort Bragg, North Carolina. Ms. Vincent earned an A.S. and an L.P.N. from the U.S. Army. She has a B.S. in Accounting from Kaplan University, and a B.A. in Public Accountancy from Purdue University Global. She holds a certificate from the National Tax Training School. Womack Army Medical Center provides healthcare services to U.S. military veterans. Ms. Vincent provides nursing care and vaccinations, as well as accounting services. She holds PowerPoint presentations. Ms. Vincent is a member of Golden Key International Honor Society and the American Institute of Certified Public Accountants. In her leisure time, she enjoys computer games.
www.wamc.amedd.army.mil
About Strathmore's Who's Who
Strathmore's Who's Who publishes an annual two thousand page hard cover biographical registry, honoring successful individuals in the fields of Business, the Arts and Sciences, Law, Engineering and Government. Based on one's position and lifetime of accomplishments, we honor professional men and women in all academic areas and professions. Inclusion is limited to individuals who have demonstrated leadership and achievement in their occupation, industry or profession.