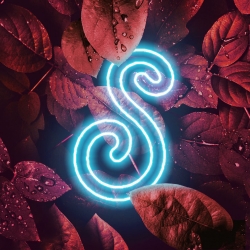 Milwaukee, WI, June 29, 2018 --(
PR.com
)-- James Pellizzi of Strategic Digital Marketing and Katie Robleski of, As the Crow Designs, have teamed up to launch a new entity called Strange Trails Marketing.
"Strange Trails is Katie and my skunkworks project: our lab experiment, so to speak, that takes the formality out of brand discovery. Companies need to get a little out there with what's possible to truly discover their brand or make sure their perceptions are reality. That won't happen by asking the same old, traditional questions about your business," said James.
You can learn more about their newly launched endeavor here:
www.StrangeTrailsMarketing.com
The Strange Trails mission is to help businesses build a solid brand foundation first, to ensure a more successful result once these businesses embark on initiatives related to Digital Marketing—a website relaunch or something more multi-channel. It all starts with a good brand story.
"If you're struggling to tell your brand story, try a less traditional or obvious route," said Katie. "That's what Strange Trails is: leading you down the trail-less-traveled so you can be more curious and find something more rare and more intriguing than what your competitors are doing."
James and Katie guide those conversations through hands-on workshops with a different spin. From the results of those activities, they deliver a brand strategy plus graphic design elements, which can include fresh marketing statements, improved audience targets and differentiators, and even new logos and visual components to tie the brand together.
"Our goal is to turn the brand process, something that may seem daunting or confusing, into something fun and insightful," said Katie. "Get off the main drag and do a little exploration; that's how you find the rare gems."
For insider tips about how to get the best out of your brand experience, go to their website and sign up for their Strange Trails Guide.
To learn more, visit the website:
www.StrangeTrailsMarketing.com
For any questions or concerns, please send an email to walk@strangetrailsmarketing.com.