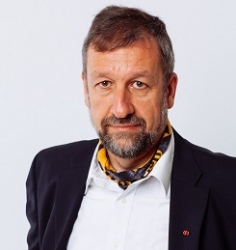 Santa Clara, CA, July 04, 2018 --(
PR.com
)-- The Arexman Construct Company is looking for a partner: a successful businessperson or company owner in an earthquake or tornado area or a person/company who wants to get large-scale personal recognition.
The US person or company will get worldwide recognition and respect, make big money and add a new social responsibility dimension through this partnership. Several patents and solutions, mainly in earthquake and other disaster personal protection domains are waiting to make big money.
The owner of the Arexman Construct Company, Engr. Mircea Manolescu Ph.D, has worldwide-recognized engineering skills and has a lot of fun creating new life saving and asset protection systems. He is looking to meet an industrial/marketing partner to go from idea to patent co-ownership, production, marketing and sales, and share scientific worldwide recognition and worldwide honors (KC merit and others).
The potential partner interested in money and glory, while helping people should:
- Contact: Mircea.Manolescu@arexman.ro or mobile: +40 726 525 595 and/or
- Visit SVIIF 2018 boot #618 from 2nd to 4th of July 2018 and/or
- Phone for a meeting in Santa Clara the 5th of July.
For more details, interested companies are kindly invited to email Mircea.Manolescu@arexman.ro.
One invention can be seen also on YouTube:
iSentinel
(https://youtu.be/Mu0u7gJm4vE).