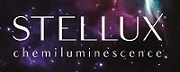 Salem, NH, July 24, 2018 --(
PR.com
)-- ALPCO, a leading producer of research and clinical immunoassays, recently announced its partnership with InSphero, AG to provide customers with a complete solution to assess beta-cell function in islet microtissue culture models.
InSphero's 3D InSight™ Diabetes Discovery Platform
offers users a comprehensive beta-cell function application suite with all required materials to quantify insulin secretion from 3D InSight™ Islet Microtissues, including ALPCO's validated
STELLUX® Chemiluminescent Insulin ELISA
.
"InSphero's 3D InSight™ platform requires the use of highly sensitive assays that have a broad range and utilize a small sample size to accurately quantify the secretion of insulin and other beta-cell biomarkers from their precious islets," explains ALPCO's president, Sean Conley. "Through extensive testing, our STELLUX® Chemiluminescent Insulin ELISA proved to meet or exceed the criteria needed for assaying islet microtissue cultures, demonstrating that it is a perfect fit for customers using 3D InSight™."
ALPCO and InSphero are also currently working to test and validate more
STELLUX® Chemiluminescent ELISAs
to potentially include in the 3D InSight™ Diabetes Discovery Platform and further promote the advancement of early stage metabolic disease research.
Visit alpco.com to learn more about the STELLUX® Chemiluminescent ELISA Platform.
About ALPCO
American Laboratory Products Company (ALPCO) was founded in 1991 as an importer and distributor of immunoassay-based products for the North American life science markets. The company has since grown into a premier channel representing over 60 collaborating partners from around the globe. Today, ALPCO offers a wide range of testing solutions, providing scientists and healthcare professionals with vital tools for advancing research and improving quality of care.