Financer.com Aims to Become the Leading Price Comparison Service for Loans and Other Financial Products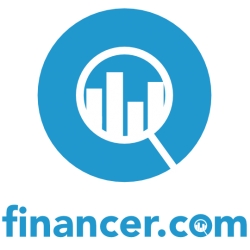 Birkirkara, Malta, July 27, 2018 --(
PR.com
)-- The global loan and finance comparison service Financer.com has experienced great growth over the first half of 2018 and is set to reach 1 million monthly visitors by the end of the year, a tenfold increase in traffic compared to last year.
The main feature of Financer.com is to help consumers to compare rates and terms of online loans.
"Payday loans and other short-term loans have outrageous fees and there's lots of ambiguity in the loan terms. It is often difficult for the consumer to compare different loan options and find the best option for their needs. There is a clear need for a service like this," says Jussi Yli-Korhonen Executive Country Manager at Financer.com.
Financer.com aims to keep growing their user base to help more people manage their personal finance better.
"We are working on improving the service and we are in the process of including more options in the comparison. The fees of
payday loans online
are very high in the U.S. as well as other countries globally. We want to give an option for the consumers to make an informed decision and to avoid overpaying for a loan," Yli-Korhonen says.
About Financer.com
Financer.com is a global price comparison service focusing on financial products. The mission of the service is to help people all over the world make better financial decisions and to make it fast and easy for consumers to compare loans and other financial products.
Currently, Financer.com operates in 17 different markets, however, the service rapidly expanding into new markets.
Contact
Financer.com
Jussi Yli-Korhonen
+37256268995
https://financer.com/

Contact