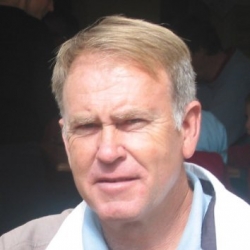 Sydney, Australia, August 01, 2018 --(
PR.com
)-- Holistic Communications, the unparalleled name to facilitate business collaboration and communication to the world has been working tirelessly to accentuate its services further. In the run, it has introduced some quality services and technology to enhance its video conferencing solutions. All this has become possible by the able guidance of Kim Fenley, the Senior Management Consultant at Holistic Communications Pty Ltd.
The veteran professional, with more than 30 years of experience to his credit, works as a driving force to steer the company to progress. He has served different disciplines including defense, enterprise and software development throughout his successful professional career. He holds a penetrating knowledge on leveraging the latest technology for the advantage of companies scattered worldwide. Fortunately, Kim is now extending his services for the betterment of
Hc.services
.
Under his direction, the company is emphasizing on upgrading the communication mode between businesses representing varied verticals including corporate, finance, insurance, government and so on. Evidently, the organization has come up with vivid and varied facilities like conference room apps of zoom rooms, the best Multi-Point Control Unit or MCU, room based hardware integration, superior grade software solutions and much more.
The notable company in the online communication field excels in its services with Zoom rooms that appreciate your user experience with touch screens, multi-screen video, screen sharing, airplay mirroring and more. Specifically, the Zoom Rooms Control System API (ZR-CSAPI) is among the most accomplished zoom room apps for your online video conferencing events. It suffices the requirement of the video conferencing software, the light, and the blinds all in a single app.
Moreover, if you are about to host an online conference call with your clients or peers, the company offers you to leverage H.323. A protocol to provide unified telecommunications online, it ensures prompt call signaling bandwidth control, along with hassle free transport of control and multimedia. Zoom Meetings is also compatible with H.323, thereby making an ultimate difference to the businesses that prefer HD and 4k standard for online conferences.
The company offers capable solution to help you set up a training room or a boardroom in collaboration with the leading hardware vendors; the latter being a leading manufacturer of upscale automation systems for offices, homes and campuses. When you combine the best of breed systems together which introduces streamlined technology to ease out communication issues in boardrooms, conference rooms, etc. It offers holistic solutions to control video, audio, shades, climate and lighting during a web conference. Its integration with Zoom Meetings gives Holistic Communication a leading edge in the industry. The combination of speakers, tablets and microphone altogether makes physical room conference set ups easier to place in any room.
Further, with an MCU,
Hc.services
aims at creating a bridge for online video conferencing software systems. The company allows you to integrate the MCU with your video conferencing software solution. Many existing conferencing systems can only connect end-to-end calls. However, an MCU unit differs significantly, as it can connect to multiple video conferencing systems during a single call, simultaneously. Notably, the location and appropriate deployment of the MCU (near the WAN) is a necessary factor for above par performance of the MCU.
With Kim acting as a catalyst in enhancing the popularity of the company through innovative conferencing solutions, you just can't ask for a better option for your business meetings. Bringing the internal in-house messaging, video, audio challenges together and extending this to the external boundaries into one platform makes all communication scenarios a possibility like never before.
About the company:
Hc.services
offers a capable platform of Zoom cloud meetings for clients to engage in online meetings without hassles. The company provides software & hardware solutions for web conferencing and video meetings. With Kim Fenley donning the responsibility of Senior Management Consultant, the company has progressed exceptionally in the past few years. For all online meeting, web meeting, virtual meeting, unified communications strategies and business solutions to seamlessly communicate internally and externally Holistic communications deliver the quality required.
To know more about Holistic Communications or to avail its services, feel free to refer to below mentioned contact details: