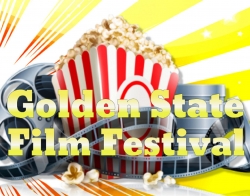 Los Angeles, CA, August 08, 2018 --(
PR.com
)-- The Golden State Film Festival is a leading film festival organized to celebrate independent cinema by recognizing the different stakeholders in this sector from actors to producers and other members of the crew. The 2018 edition of the festival takes place from August 10 to 12 at the Sepulveda Screening Room, with a wide range of interesting and captivating activities for participants.
Independent filmmakers and actors do not usually get the appreciation and accolades they deserve, with their efforts seemingly swept under the carpet no thanks to other heavyweights in the entertainment industry. The Golden State Film Festival is helping to celebrate independent cinema by previewing great works and creating an opportunity for the stakeholders in the industry to network and share ideas.
The 2018 edition of the event will be a memorable one, with different activities slated to take place involving participants and other such attendees throughout the industry. The festival will commence with a screenwriting workshop tagged "Cold calling to open doors in Hollywood," which is scheduled for 5th August from 6 p.m to 7.30 pm.
The festival officially commences with a kickoff party at Busby's West 3110 Santa Monica Boulevard Santa Monica, CA 90404, with screenings starting on Friday, August 10th. The event will be featuring amazing movies from different independent filmmakers including the LA premier of the feature film Raptors - executive produced by Martin Lawrence and directed by Kevin W. Brooks.
The festival continues on Saturday with additional interesting movies, including the LA Premiere of Grace Fury - "A Unique Film Blending Dance, Music and Narrative" per the Huffington Post. There are more screenings on Sunday, August 12 featuring shorts from different producers across the globe. Also screening will be the LA Premier of the documentary film The Last Stripper as well as the LA Premier of Calvinball an homage to the early days of Mumblecore.
Monday night will feature an awards ceremony and a closing party to draw the festival to a close. The awards ceremony and closing party will be held at Gravlax, 12400 Washington Blvd, Los Angeles, CA 90066.
Tickets to the event are available at Eventbrite - https://www.eventbrite.com/e/golden-state-film-festival-tickets-47909235814
More information about the Golden State Film Festival can be found on goldenstatefilmfestival.com