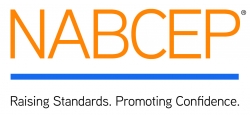 Clifton Park, NY, August 13, 2018 --(
PR.com
)-- The North American Board of Certified Energy Practitioners (
NABCEP
) announces that NABCEP's Photovoltaic Installation Professional
(PVIP) Certification exam
is now available internationally. The international exam is the same as the one offered in the United States and Canada, using a computerized format, and it is available in English in over 370 cities in 97 countries across the globe. The international expansion of the PVIP Certification exam positions NABCEP as the global standard for renewable energy industry certifications.
"Global deployment of residential, C&I, and utility-scale PV systems is growing at an incredible rate," said Shawn O'Brien, NABCEP's Executive Director. "From the Middle East to Asia to our own rooftops, solar power is quickly becoming a dominant source of energy. The importance of having uniform standards of practice within the industry as it grows comes into keener focus in the age of globalization, and NABCEP will continue to update and maintain uniform standards of practice as NABCEP's Board Certifications become the global standard for professionals in the renewable energy industry."
NABCEP's PV Installation Professional Certification exam will be offered in countries like China, India, Jordan, and many others. For a full list of test sites, please click
here
. International test-takers will be required to pay an additional $75 exam fee.
Current Registered NABCEP Training Providers will be able to offer their training courses internationally to individuals interested in earning one of NABCEP's Board Certifications. Registered NABCEP Training Providers are also able to list their course on NABCEP's
Course Catalog
. For organizations interested in becoming a Registered NABCEP Training Provider, please review the NABCEP's
Registered Training Providers Guidelines and Application
.
About NABCEP
The North American Board of Certified Energy Practitioners (NABCEP) is the most respected, well-established and widely recognized national certification organization for professionals in the field of renewable energy. NABCEP offers Associate-level credentials, professional certification, and company accreditation programs to renewable energy professionals throughout North America. NABCEP's mission is to develop and implement quality credentialing and certification programs for practitioners by supporting and working closely with professionals and stakeholders in the renewable energy and energy efficiency industries.
Media Contact:
Daniel Pickel
Program Manager
NABCEP
518-631-2751
dpickel@nabcep.org