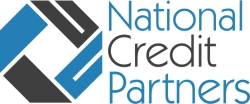 Santa Ana, CA, August 15, 2018 --(
PR.com
)-- NCP provides a lifeline for over-extended business owners who are drowning in debt with their ground-breaking Business Credit Dispute Program:
Negotiate**Advocate**Mediate**Litigate
Recent statistics show that traditional small business lending has declined 20% since the great recession. If you are a small business owner today and you walk into a bank, you've got an 80% chance of being denied! (excerpt from "The State of Small Business Lending: Credit Access during the Recovery and How Technology May Change the Game" www.fundera.com) Increased regulation, a downturn in community banking and the reduced profit margin on small business loans for larger banks and credit unions have made it much more difficult for the SMB to find traditional financing.
As a result, "Alternative Lending" is booming - online lenders who offer invoice financing, short term loans and merchant cash advance loans. These loans are often fast and easy to obtain and they seem like a needed lifeline at the time to the struggling business owner who did not bother to read the fine print. The problem is that these loans often include financing terms with sky high interest rates and APR up to 120%. Many of these programs require daily payments taken directly from the business owner's receipts. One false move or bad day and suddenly it is a snowball effect and the merchant can't make the daily payment, so they are forced to take out another loan and then another until they are drowning in debt. In many cases if a business owner can't obtain additional financing to satisfy the existing debt the lender will freeze their bank account and put a lien on their business. Many of these Merchant Case Advance loans have a personal guarantee or a COJ hidden in the paperwork and this can lead to a business going under in a matter of weeks. These business owners need help!
Alternative Lending is largely unregulated, and often referred to as "payday loans for business" with an environment akin to the Wild West.("Fast Cash Loans are like the Wild West for business" www.usatoday.com). That is where NCP steps in to help over-extended business owners get a second chance. They have cracked the code by developing the groundbreaking and innovative "Business Creditor Dispute Program which allows struggling business owners to reorganize their debt and switch from daily to weekly payments while reducing their monthly payments 40% to 60%. These alternate strategies persuade, push, incentivize and ultimately force predatory and unregulated lenders to engage in a fair and transparent negotiation.
- Negotiate
- Advocate
- Mediate
- Litigate
The "Business Creditor Dispute Program" is effective, focused and relentless and this program is helping struggling business owners get a second chance. NCP has a proven track record over 20 plus years of negotiating settlements that help small businesses achieve a solution that results in savings, increased cash-flow, and a successful outcome that allows the business to rebuild.
If you are a business owner drowning in debt and need a lifeline, you can contact NCP directly at 888-766-3998 or go to
www.nationalcreditpartners.org