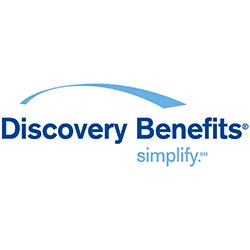 Fargo, ND, August 15, 2018 --(
PR.com
)--
Discovery Benefits
earned a spot on Inc. 5000's annual list of the fastest-growing private companies in the United States for a sixth consecutive year. The company's ranking of 3,281st places it in the top five companies in North Dakota.
"I'm extremely proud that we were recognized by Inc. 5000 for a sixth consecutive year," said Discovery Benefits President John Biwer. "Our level of growth wouldn't be possible without the strong bond our employees have formed with our clients and consultants."
This is Inc. Magazine's 37th year of publicly recognizing companies for their growth. This year's list honors companies from across the nation and from a wide variety of industries, including such brands as Jersey Mike's, Orangetheory Fitness, PopSockets and SnackNation.
In an email to Discovery Benefits, Inc. Magazine Editor-in-Chief James Ledbetter said only a tiny fraction of companies have demonstrated such remarkably consistent high growth. "This is your sixth time on the Inc. 5000, which is truly an extraordinary accomplishment. Needless to say, making the list gets harder every year as your starting base grows." Ledbetter added that only six percent of Inc. 5000 honorees make the list six times.
The full list of Inc. 5000 companies can be found at
https://www.inc.com/inc5000/list/2018
.
Discovery Benefits is a national leader in employee benefits administration founded in 1987. The company provides administration of flexible benefits, COBRA, commuter benefits, health reimbursement arrangements and health savings accounts and has a presence in all 50 states. Its mission is transforming the complexity of employee benefits administration with innovative solutions and extraordinary customer service delivered by empowered and knowledgeable employees. Discovery Benefits has been awarded Business Insurance's Best Places to Work for eight consecutive years. The company's offices are located in Fargo, N.D. and Brookings, S.D.