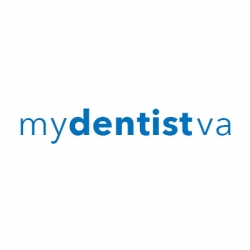 Vienna, VA, September 11, 2018 --(
PR.com
)-- At
MyDentistVA
, they understand that good oral healthcare is important for long term success. Habits such as regular dental care and good oral hygiene developed early in life can lead to better overall oral health throughout a person's entire lifespan. While oral health in America has improved overall over the past several decades, many Americans continue to go through life without knowledge of basic dental care and preventative maintenance.
With over 70% of U.S. adults experiencing some form of tooth loss, preventative care plays a key role in lowering dental costs and promoting oral health. Identifying and treating diseases such as tooth decay and gum disease can be painful and costly. By getting regular cleanings and practicing good oral habits such as brushing and flossing twice a day, patients can significantly reduce their costs associated with future dental care.
MyDentistVA recommends patients throughout Virginia schedule an appointment with their local Vienna office to have their teeth cleaned at least twice a year. During these regular appointments, a hygienist will perform a deep cleaning to remove surface stains, bacteria, and plaque in hard to reach places. MyDentistVA will also look for any signs of gum disease and cavities. If any are found, they can be treated right away. Keeping your teeth healthy is important because healthy teeth are strong teeth, and strong teeth are less likely to cause issues later on.
Taking the time to focus on preventative care is something that is emphasized at My
Dentist Vienna VA
. The entire staff takes the time to educate patients on tips for good oral hygiene at home. This helps reduce the risk of future cavities and other complications that may arise from poor oral health.