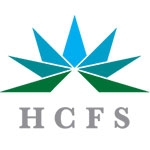 Frisco, TX, September 14, 2018 --(
PR.com
)-- HCFS® has been bridging the gap between patients and hospitals since 1986. They now offer Prompt Pay Remittance as part of their Self-Pay Management Solutions. HCFS® uses on-site and off-site advocates to establish patient eligibility via an extensive screening process. If no third-party program relation is found, or if charity is not an option, HCFS® on-site advocates are now able to offer cash package discounts and/or payment plans. This immediately establishes the patient's financial responsibilities and allows for payment on-site, creating rapid account resolution. Prompt Pay Remittance is completely contingent to eliminate finance recourse concerns for hospitals.
HCFS® uses proven strategies to maximize revenue for their partners. Prompt Pay Remittance maximizes hospital revenue by producing higher remittance averages than what hospitals can expect from Medicaid alone. For additional information contact the HCFS® team at info@hcfsinc.com or (816) 421-1870.
HCFS®, Inc
HCFS | HCFS | Performance Driven. Patient Oriented.