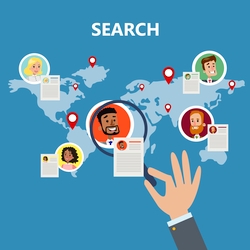 Wilmington, DE, September 26, 2018 --(
PR.com
)-- Background checks have become an efficient tool used not only by employers, but also by people who wish to find out the truth about others. The best way to find such records is to use a professional public records check website that provides accurate and reliable people search information.
GoLookUp has recently launched a new and more accurate
True People Search
service that allows users to find information about people of interest all across the United States.
True People Search with GoLookUp
All the states across the country gather information about their residents to keep a detailed record of them, and their information. Many such records become available for viewing, meaning they become public records, that people can view upon request.
A public records search requires individuals to file requests with the proper authorities, pay the necessary fees, and wait for the stipulated amount of time to receive the information they need. To make the process quicker and easier,
GoLookUp
has launched a name-based true people search service.
By entering the first name, last name, and state of residence of a certain person of interest, GoLookUp users can tap in to all
public records
relating to said person. The people search service on the website includes information about a person's past, such as contact information, employment information,
criminal records
,
arrest records
,
mugshots
, and much more.
The information found on GoLookUp is provided within minutes, and it is 100% accurate, as it relies on public records kept by state authorities. The data on the people search report can help users find out the truth about the people they meet, and the people in their surroundings, and avoid those who conceal information about themselves.
The site also provides users with numerous other services, such as an inmate search,
reverse phone number search
,
unclaimed money search
, and much more.
A true people search can help GoLookUp users find out what lies in the past of the people they meet, and avoid those that may cause them harm. The accurate information is provided within minutes, and it allows users to tap into public records that can be difficult to obtain by other means.