New Hope for Old Issue: Drug Addiction and the Road to Recovery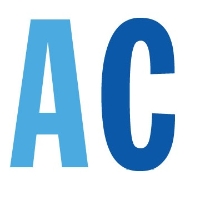 New York, NY, October 12, 2018 --(
PR.com
)-- Drug addiction has been a growing and prevalent issue not only in the states but all across the globe. On average, half of medically inclined issues, crime rate, and death are associated with drug addiction and abuse. Thus, currently, the number of rehabilitation centers has been emerging one by one to assist individuals with drug addiction.
In regards to this, leading recovery institution, Addiction Center has been preparing for an extensive battle against drug dependency. They are solicitous in the welfare of their clients' entanglement to alcohol and drug addiction. They exist for the sole reason of providing distinctive, community-based services for individuals who have addictions and other converging ailments. In addition, they give significance to a person-centered approach. Meaning, they understand and listen to your concerns, the things that are important to you, and share their seasoned proficiency to you. Through this collaborative interaction, you and your counselor can together decide on your objective and come up with strategies on how you will reach them.
This rehabilitation facility does not only center their attention to assisting individuals in their recovery, they also pay deliberation to their manpower. As an institution that delivers health care and treatment for clients, their employees, addiction specialists and counselors, staff and other medical personnel particularly adhere to a professional code of conduct.
Addiction Center imparts numerous services and assistance for people who are struggling with substance misuse, abuse, and dependence. Your mental issues and disorders are also regarded in this facility. They offer all-inclusive assessments, treatment planning, education, referrals, individual and group counseling that are designed to conform to the individual needs of their clients.
Their comprehensive treatment programs include:
Medically-monitored Detox
Inpatient and Outpatient Programs
Mental Health Services
Support Groups
Sober Living and Aftercare Program
They firmly believe that there are always second chances for those people who have the will to change. Hence, recently, they have collaborated with Dr. Darryl Gebien, a former ER doctor who wrote fake fentanyl prescriptions for his own consumption, which led to his imprisonment. Dr. Gebien admitted that he had this compulsive addiction to opioids that led him to a 2-year prison sentence. Nevertheless, he has now successfully overcome his dependency, has been freed from jail, and is presently working with Addiction Center as a living testimony that anyone can attain sobriety.
If you wish to see more of the inspiring story, experience, and journey of Dr. Gebien and all the whereabouts of drug addiction, you can access their YouTube channel at http://drugaddictionscenter.com/. You can also find them on Twitter at https://twitter.com/drug_center. You can learn more about substance abuse and gain insights and caring advisory by calling their 24/7 addiction helpline at 1 800-615-1067.
Addiction Center is your source of information about addiction treatment and any inquiries and questions you have regarding drug rehabilitation. They help reduce the adverse effects of drug abuse and addiction through sharing informative and excellent videos that will enlighten you on proper harm reduction and effective drug addiction treatment.
Contact
Addiction Treatments Center
Trent Morell
+1 (800) 410-8031
addictiontreatments101.com
+1 (800) 615-1067

Contact