Arizona Fintech Conference Inspires
The 5th annual WSAA (Western States Acquirers Association) conference was held on Sept. 12-13 at the Hyatt Regency Gainey Ranch, Scottsdale Arizona. The conference hosts international payments & financial technology professionals including acquirers, investment banks, & Fintech start ups. "We provide an independent forum dedicated to keeping acquirers, ISO's and MLS's educated and informed on the ever-changing needs of the financial services industry" per organization website.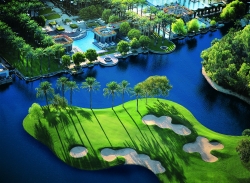 Scottsdale, AZ, September 14, 2018 --(
PR.com
)-- FintechFreePress.com is proud to cover this conference for the 1st time & plans to attend annually. The event kicked off with the Ken Elderts Memorial Golf Tournament, in memory of one of the original founders of the WSAA organization who passed in 2016. Ken was a major contributor to the growth & development of the payments industry since 1997.
Global attendees & exhibitors arrived for the first day of educational seminars held by Mark Dunn of FieldGuide Enterprises, a proven executive consultant to the industry, who provides "a collaborative education experience with the best industry speakers in a one-day session, covering crucial topics of the industry."
Field Guide Keynote speaker, Christian Sorel Mougoue, President of iMerchant Acquisitions & ResidualListing.com, opens the discussion with "Global Developments Changing Payments" covering the global payment ecosystem with emphasis on Africa, China, & Europe, and why it matters to U.S. financial transaction firms.
The Exhibitor Hall starts with opening remarks & presentation by SVP-Strategic Client Relations at World Pay, & WSAA President, Pat Ford.
Both days the Hall was filled with a deep exchange of industry experience & knowledge, flowing to all. Amongst the speakers & panel presenters were Vice President of Acquirer Channel Management at Mastercard, Jeff White, Deborah Camm, Vice President of Merrick Bank, Viki Sneddan, CEO of Boost Payment Solutions, Steve Eazell, SVP of Payvida, Lane Conner CEO of Fuzse, and Amy Zirkle VP of Industry Affairs at Electronic Transaction Association.
The conference began winding down on September 13th around 7pm, but the "transaction" didn't stop there... Following was a poolside event sponsored by Visa & Merrick bank lasting until midnight.
FintechFreePress was able to catch a few words from CEO of iMerchant Solutions, Martin Khemmoro: "This organization helps cultivate authentic industry leaders committed to simultaneously educating themselves & keeping merchants live 24/7. Agents & ISOs taking merchant calls in between networking & seminars is remarkable to see. Looking forward to 2019."
Western States Acquirer Association registration for 2019 is currently open.
westernstatesacquirers.net
Press Contact:
FintechFreePress.com
Shelby Goldberg
248-550-2294
Contact
Fintech Free Press
Shelby Goldberg
248-550-2294
www.fintechfreepress.com

Contact