Sean Kelley Joins THC.com as Chief Marketing Officer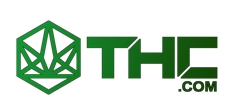 West Hollywood, CA, October 17, 2018 --(
PR.com
)-- Sean Kelley comes to THC.com with an extensive and illustrious track record in building brands, creating communities and driving traffic and commerce. He's worked with businesses of all sizes, from start ups to Fortune 50 consumer packaged goods companies.
After a decade in the high end audio industry, Sean's first tech start up, a community created over two decades ago, VW Vortex, grew into the 11th largest online community by 2004 and is still highly visited today. Sean went on to drive growth and scale for a variety of major publishers throughout the last 15 years, including Tarot.com as well as several large sites and communities under FriendFinder Networks.
Sean spearheaded business development and content partnerships with internationally recognized top media companies like Comcast, Hearst, and Fairfax digital, creating win/win partnerships.
Sean's long history in the cannabis industry spans back to the mid 2000's, to his work with NRML. In late 2015 he took a premium, soil to oil CBD manufacturer into B2C and was responsible for their online sales and brand building, generating over 200% growth annually since 2016.
Sean's marketing prowess supercharges THC.com's objectives.
Founder and CEO Will Hobbs says, "Sean possesses an unparalleled passion for marketing, sales and business development coupled with a foundation of generating lucrative win/win business partnerships. Sean brings natural leadership and entrepreneurial skills, coupled with a wealth of marketing and business experience."
Founder and COO Ali Digius added, "Sean excels at maximizing monetization through cutting edge techniques across a wide range of products including modern and traditional forms of advertising, video, content marketing, email, television and 4th screen media. Utilizing his skills in data driven predictive analytics, advertising technology and global business integration, brings
THC.com
the rocket fuel we need to blast off."
THC.com is the first full featured social media platform to be seamlessly integrated with largest single online marketplace for cannabis related products and original programming. On THC.com, vendors can sell their products, users can join and build communities, and everyone can make money with a unique one-click affiliate marketing solution.
THC.com is owned and operated by The Hit Channel Inc. The Hit Channel was formed in April of 2017 by the founders: Will Hobbs and Ali Digius to service the needs of the cannabis industry with its unique software platform.
Please come and check out the site and email us at
info@thc.com
for inquiries.
Contact
THC.com
Will Hobbs
800-254-0390
thc.com

Contact