Lexi Capital in Talks with Larrin & Kristen Marrisett to Acquire Wake Forest Montessori Preschool
Wake Forest NC based Wake Forest Montessori Announces Late Stage Acquisition Talks with Lexi Capital.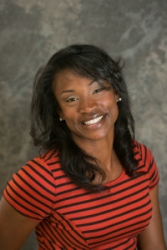 Wake Forest, NC, October 18, 2018 --(
PR.com
)-- Lexi Capital, LLC, a boutique financial services and investment firm out of Raleigh, NC announced today that they have entered into late round negotiations to acquire Wake Forest Montessori Preschool.
Lexi Capital is seeking to diversify it's educational offerings through strategic expansion in developing markets.
Wake Forest Montessori Preschool co-­founders Larrin Devereaux Marrisett and Kristen Marrisett said they were excited about the possibility of the acquisition. Kristen said, "We received a similar offer last year from a local group which offered to purchase the school, however this offer allows the current staff to maintain their roles while bringing in the capital to grow the school. This offer allows us to stay on as operators. The Lexi Capital offer is expected to surpass the $1M mark."
Via a corporate memo, Lexi Capital went on to say that through their analysis, the Wake Forest market is one of three markets they have targeted for their 4 year expansion plans. "Wake Forest offers a strong opportunity for our expansion plans. The community consists of a highly educated consumer market with parents of young families and an exceedingly productive work force."
Lexi Capital LLC declined to comment. Final talks are ongoing.
For more information from
Wake Forest Montessori
, please contact Larrin Marrisett, info@wakeforestmontessori.com
For more information from Lexi Capital, please contact Steve Kennedy, steve@lexicapital.com
Contact
Wake Forest Montessori
Larrin Marrisett
919-901-1212
www.wakeforestmontessori.com

Contact