New GCSE Computer Science Interactive Exam Practice Paper with Online Marking
The UK has changed its grading system for 14-18 years old, for several subjects. One subject that has felt the grading change is GCSE Computer Science. The first exam with the new grading system was last May-June 2018.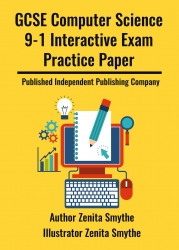 London, United Kingdom, October 27, 2018 --(
PR.com
)-- Students have shown that their preparation for the new exams are stressful due to lack of materials and personal confidence in gaining a good GCSE score, and this is affecting their grade.
This feeling from students has been heard and one educational author, Zenita Smythe has produced a new GCSE Computer Science Interactive Exam Practice Paper. The interactive papers are derived from the major exam boards: OCR, AQA and Edexcel and which are written and will be marked by Computer Science examiners.
The benefits of the interactive materials are, not only do they give summative feedback to students, who submit their completed paper online, but it is also environmentally friendly. A student can answer the paper and submit it for online marking by an examiner. The papers are also cost effective as students can reset them and their younger brother or sister can also answer the same paper with different worded answers and submit it for automated marking; so no printing is needed.
Parents can also save on printing costs as there is no need to have a printer, and the need for buying printing paper and ink are now eradicated and everything your child will need is all on the computer.
A single licence is a lifetime subscription with one registered email. The interactive paper is downloadable, and students can upload their answered papers for automated marking as many times as possible.
The publications covers papers 1 and 2 of GCSE 9-1, AS and A Level Computer Science. You can purchase each publication at the cost price from Educate-First or from Amazon or Waterstone online: ISBN number: 978-1-78926-443-2, Title: GCSE Computer Science 9-1 Interactive Exam Practice Paper, Author: by Zenita Smythe.
Contact
Educate-First
Jeean Michael
+44-777-23-55-096
https://www.educate-first.co.uk/publication

Contact
Multimedia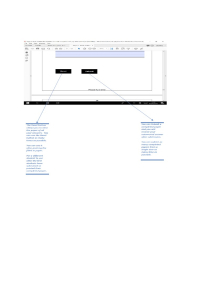 Students can answer each question electronically and at the end of the interactive paper they can submit or reset the paper.