Halling and Cayo Debuts Fresh Look and New Logo Treatment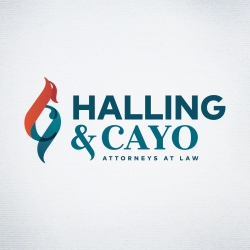 Milwaukee, WI, November 05, 2018 --(
PR.com
)-- Halling and Cayo is excited to unveil a new brand that will help move the company forward for many years to come. The brand is a result of the firm's efforts to increase its presence within the ever-growing digital landscape in addition to more tried and true marketing efforts. Sean M. Sweeney, shareholder commented, "We've always been incredibly proud to be a part of the Milwaukee community. As we look to increase our awareness on digital channels, an enhanced brand was the first step. You're going to be seeing a lot of Halling and Cayo in 2019."
A fresh brand initiative helps Halling and Cayo renew their commitment to the values that initially connected the firm to its clients; unconventional innovation and mindful perseverance allow their team of attorneys to serve the community with a high degree of care, skill and determination.
Richard Cayo, President said, "We're committed to a fresh perspective. The firm has enjoyed a long history of helping our clients with their legal arrangements. We feel these values are what make our service to this community unique, and it's up to us to continue to prove it through the work we do and the relationships we build. We believe an enhanced look reinforces that."
Halling and Cayo is a full-service Wisconsin Law Firm based in Milwaukee. Their dedicated attorneys provide quality cost-effective legal services and a high degree of personal attention to clients in Milwaukee and throughout Wisconsin.
James Pellizzi and Katie Robleski at Strange Trails Marketing led the rebrand efforts. Learn more at
www.strangetrailsmarketing.com
.
To learn more, visit the website: ​​
www.hallingcayo.com
For any questions or concerns, please send an e-mail to ​Sean Sweeney at SMS@hallingcayo.com.
Contact
Halling and Cayo
Sean Sweeney
(414) 271-3400
hallingcayo.com

Contact