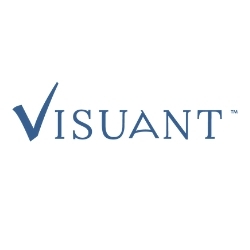 Alpharetta, GA, November 06, 2018 --(
PR.com
)-- Does your organization have too much data, too many systems, no accountability and limited communication? Introducing Visuant™, a Business Process Software that alleviates all these issues impacting businesses today.
Visuant™ provides visualization of metrics with corresponding action plans giving you a clear picture about the health of your business, while keeping to the business strategy of the organization. "This software will give users a wholistic view of their entire business from top to bottom," said John Pyecha, CEO of Competitive Solutions, Inc. "Instead of clicking through multiple tabs on a spreadsheet or reading though five reports, Visuant™ dashboards aggregate data quickly and show where performance issues reside in the organization or where opportunities for improvement lie."
Visuant™ brings focus to your operations and creates a culture of accountability. You will get key business insights faster, easier and more cost-effective than ever before. Easy-to-navigate features allow you to present your metric data in easy-to-read visualizations. This web-based platform gives you access to your analytics anytime, anywhere. Reduce the time it takes to understand how your business is changing and avoid system management headaches. For more information or to schedule a free demo, visit our
website
.
About Competitive Solutions, Inc.: Since 1991, Competitive Solutions, Inc. (CSI) has been helping organizations improve communication, drive robust and relevant performance metrics, and create cultures of accountability and engagement within all organizational levels using their proven methodology called Process Based Leadership.