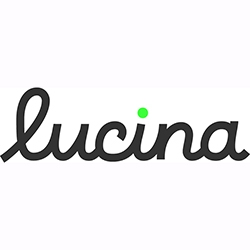 Louisville, KY, November 07, 2018 --(
PR.com
)-- Lucina Health, the leading women's maternity analytics platform announced today they were able to significantly impact preterm birthrates for Passport Health Plan. Identifying and communicating with at-risk mothers as soon as possible is critical to reducing preterm birth rates in the United States.
Reducing preterm birth, a national public health priority, can be accomplished by implementing strategies that target modifiable risk factors and provide access to care with potentially high social and financial impact. Critical care for infants is one of healthcare's most expensive service lines, with some stays lasting months and costs running over one million dollars per year.
By utilizing the Lucina Health platform, Passport Health Plan saved millions of dollars in just six short months.
Lucina Health was able to identify 85% of pregnant mothers within the first two trimesters for Passport Health Plan by aggregating and analyzing individual patient and population data daily to improve outcomes. The health plan indicates a 13 percent reduction in early deliveries within the first six months of using the platform.
These initial findings show the Lucina Health platform is outperforming expectations. Over time, the company will be able to identify even more pregnant and at-risk mothers within the first trimester with the goal of further reducing preterm births. Once pregnant mothers are identified, those with the highest risk for preterm birth are automatically triaged to the top of the patient engagement list. This engagement includes personalized care plans which have proven to reduce preterm birth rates.
"Successful healthcare in the 21st century must include innovation," added Mark Carter, CEO of Passport Health Plan. "Our partnership with Lucina Health gives us a technology edge that is so important to reach our Medicaid members and help improve their health and outcomes."
Lucina Health aggregates and analyzes individual patient and population data daily to improve outcomes and allows health plans to allocate resources more effectively.
"The goal for Passport Health Plan is to identify and manage health concerns as soon as possible," added Stephen Houghland, MD, Passport's Chief Medical Officer. "Lucina Health's technology helps our maternity care managers find mothers during the critical first trimester, identify any risks that are present, and develop personalized care plans to reduce those risks."
In the United States, one in ten babies are born prematurely, before 37 weeks; and according to the 2017 March of Dimes Premature Report Card, the preterm birth rate has been rising since 2015.
"Preterm birth is often a devastating maternal and birth outcome, leading to lifelong, adverse consequences for mothers and their babies," said Kevin Bramer, President and CEO of Lucina Health. "Our partnership with Passport Health is successful because of their focus on maternity care management, and the cutting-edge analytics we deliver to them about their health plan members with the focus on the at-risk Medicaid population."
Both organizations will continue to help reduce preterm births by motivating at-risk mothers to take steps to better health.
Together with their care managers, mothers will be engaged with customized health goals, that go beyond physical health to address social, emotional and financial challenges.
About Lucina Health
Lucina Health is a data-driven, enterprise SaaS company that delivers the leading women's maternity analytics platform to innovative health plans, Medicaid providers and public entities. Lucina Health identifies women at-risk of preterm birth, usually within the first trimester, with personalized health improvement resources, making it easy for care managers to complete actions that optimize the health and well-being of women to improve birth outcomes and to create healthier communities over time.
For up to date results follow @LucinaHealth Media Contact: Kellerey Lohman, Communications@LucinaHealth.com
About Passport Health Plan
Passport Health Plan is a provider-sponsored, non-profit, community-based health plan administering Medicaid benefits to more than 300,000 Kentuckians. For details, please visit passporthealthplan.com or call toll-free (800) 578-0603. For details, go online to passportadvantage.com or call toll-free 844.859.6152.