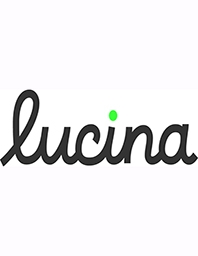 Lucina Health's mission is to help reduce preterm birth by driving best-in-class care with deep obstetrics analytics—connecting moms, babies, and the community that cares for them.
As technology has evolved, an opportunity presented itself to build a comprehensive data analytics solution to better understand risks and potential complications each mom-to-be might face, and Lucina was born. Even our name reflects our mission: Lucina is the Roman goddess of childbirth and light, who protects women during labor and brings blessings of health, safety, and productivity. Similarly, our team strives to shed light and insight on the best possible care for women in our community.
Leveraging the power of aggregated data and deep obstetrics analytics, Lucina is fundamentally changing care management to help reduce preterm birth and associated costs. Firefly, Lucina's data platform, sheds new light on risks, conditions, and pregnancy complications to understand outcomes and cost, both for patients and the community at large. Connecting with Firefly, MyLucina is a mom-facing mobile app, delivering personalized outreach and education for each patient.
Lucina Health, Inc. is headquartered in Louisville, Kentucky. Chrysalis Ventures, Arboretum Ventures, and the Kresge Foundation fund Lucina's mission. Passport Health Plan, also in Louisville, is a valued development partner.