Source One Solves Marketing Groups' Toughest Challenges with Agency Management Solution
Source One's Marketing Infrastructure and Network Diagram solution helps organizations navigate agency ecosystems and drive brand value.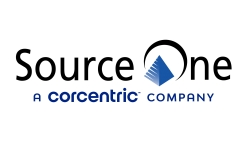 Willow Grove, PA, November 13, 2018 --(
PR.com
)-- The spend management experts at Source One, a Corcentric company, are proud to unveil their Marketing Infrastructure and Diagram solution (MIND). This new component of their service offering addresses many of marketing's most common concerns and challenges. While budgets are generally a moving target for the department, MIND provides a new level of visibility to ensure that long-term goals and strategic plans don't have to be.
Source One developed MIND to supplement a standard
spend analysis process
with a marketing-specific solution to account for the category's unique nuances. The process allows Source One's Marketing Sourcing Consultants to conduct an in-depth analysis of the Marketing landscape to provide clients with greater visibility, and ultimately drive efficiencies across their agency services, brands, and tactics.
Historically, many organizations have established a dichotomy between Marketing and Procurement. The situation has prevented the two units from working together to effectively manage advertising and marketing spend. Throughout their decades of client engagements, the Marketing Sourcing consultants at Source One have worked to bridge this gap. They recognize the importance of collaborating directly with Marketing Stakeholders to ensure the organization is positioned to carry out successful strategic initiatives across the category. By demonstrating a complete understanding of Marketing's investment goals and outlining each agencies role in the department's overarching strategy, Source One's MIND agency assessment solution strengthens the alliance between Marketing and Procurement.
"We believe in approaching Marketing as an investment, rather than a cost center," says Megan Connell, a Senior Marketing Consultant at Source One. "We strive to increase agency value through
supplier relationship management and budget optimization
efforts that maximize Marketing's ROI. Our clients have been very satisfied with MIND's customizable approach, and the roadmap it creates for addressing both low and high-complexity initiatives."
Source One continues to attract interest in its Marketing Infrastructure and Network Diagram solution from organizations in need of additional support developing future-state strategies and allocating budgets. By aligning Procurement and Marketing's goals, working to understand Marketing's objectives, and supporting execution, Source One has once again demonstrated why it is a trusted advisor in the Procurement and Strategic Sourcing space. Their team looks forward to networking with other forward-thinking specialists at ProcureCon Marketing next week.
About Source One, a Corcentric Company
Source One is a premier procurement services provider and spend management consulting firm. Since 1992, its team of strategic sourcing experts have supported best-in-class organizations in optimizing their procurement capabilities and achieving maximum value from their supplier and agency relationships. They excel at leveraging their expertise in categories that are historically "off limits" to Procurement. Their efforts to bridge the gap between Marketing and Procurement have proven particularly effective. To learn more about Source One, visit them online at: https://www.sourceoneinc.com/consulting-tools/specialty-category-focus-areas/marketing-sourcing/
Contact
Source One Management Services, LLC
Bennett Glace
267-913-6275
www.sourceoneinc.com

Contact