Dustin Ferguson, Award-Winning Filmmaker, Debuts CD
Debut CD is Available at the MC Dirty D Fanclub Website.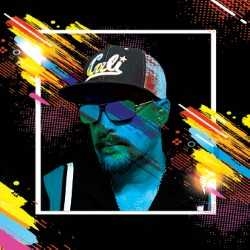 Murrieta, CA, December 17, 2018 --(
PR.com
)-- Dustin Ferguson, award-winning film director and producer, has achieved new successes as rapper "Dirty D." Known for directing such cult classic movies as "Meathook Massacre", "Nemesis 5" and "RoboWoman," Ferguson has released his first CD "California Bitches." "California Bitches" was self-released both digitally and on Compact Disc, and features a total of twelve songs, including several remixes of the title track. The CD includes many new songs like "Nasty", "Bounce To My Beat," "My Block List," and "You Don't Know Me" (which featured the return of "Brave Souls" Rap Artist "Double Gee" aka Augusto Gomez). The CD is available for $10 plus $5 shipping & handling and can be ordered at the MC Dirty D Fanclub Store at: https://mcdirtyd.storenvy.com/products. You can also order from Dirty D directly through PayPal at RetroHorrorRemix@gmail.com
The first music video released from the CD was "California Bitches," shot by Jarad Allen. The clip shows "Dirty D" rapping the lyrics in a variety of pier and beach side locations in Oceanside, California. It's presented in a "retro 90s" style, shown in 4:3 full screen aspect ratio, with "VHS"-style distortion and stock footage of sexy females on the beach in the 90s. The next video, titled "These Dirty Beats" was directed by another former Nebraska native, Dustin Wonch. This time "Dirty D" is shown in different spots around Old Towne Temecula, performing hardcore rapping in a more casual outdoor environment.
Celebrating the physical release of the "California Bitches" album, Ferguson and Wonch teamed up again for a video for the final single, titled "Nasty." The clip was lensed in beautiful Lake Elsinore, California and features "Dirty D" rapping the lyrics at the lakeside, even while cruising through the "hood" with his "homie," the Director. Here is the link to the "Nasty" music video: https://youtu.be/PtfJ0QA2j7g
In late 2015, Ferguson began his career as Dirty D by collaborating with German Electro-Hip Hop artist "E-Rocker" to release "Welcome to My Bass." In 2018, Ferguson and E-Rocker released "Hollywood Rock" together. Like "Welcome to My Bass," "Hollywood Rock" was soon released to iTunes and Spotify, followed by additional music videos again produced by Ferguson. In August of 2018, "Brainztem" (aka Brian Pham) directed Dirty D's "Midnight Dancer," which went viral after a debut on the major Hip Hop Music News website "4 Sho Magazine." The clip features "Dirty D" in additional upscale locations, including a gorgeous duplex in Huntington Beach, a stretch limousine and a small park with Break-dancer "Jason Sensation." Actors who appear in the clip include Dawna Lee Heising ("RoboWoman"), Carrie Annie Burnans ("Black Panther") and Freddy James ("A Doggone Adventure").
Immediately following the "Midnight Dancer" music video release, Ferguson began work on his first solo release, a more straight-forward Rap mixtape called "All That's Missing Is My Name." It was released for free on SoundCloud and featured demo versions of many songs that would later be polished up for his "California Bitches" album, which is available now.
Ferguson has announced a follow-up solo EP to "California Bitches," entitled "Facts." The new music is expected to be released on New Year's Eve, containing the songs "Jelly," "Facts," and "Bout It, Bout It," plus a handful of remixes and instrumentals. The "Facts" EP was mixed and mastered by Steven Olaf, who previously provided a remix on the "California Bitches" album. The first video planned is for the title track, and Ferguson hopes to hire "Brainztem" again to direct.
Follow "Dirty D" on Instagram @theonlydirtyd or on Facebook at: Facebook.com/Dirty-D-458547444321273/
Contact
SoCal Cinema Studios
Dustin Ferguson
402-440-2710
https://mcdirtyd.storenvy.com/products

Contact