REALTOR Recognized for Service | Stephanie Kuhlman of NAI Harmon Group Receives NAR National Commercial Award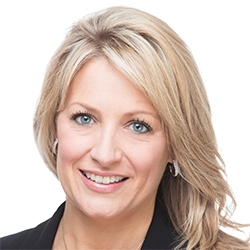 Toledo, OH, December 19, 2018 --(
PR.com
)-- NAI Harmon Group is pleased to announce that Stephanie Kuhlman has been awarded the NAR National Commercial Award and is Northwest Ohio's regional recipient. Award recipients are REALTOR® members of the National Association of REALTORS and nominated by their state, local board, or commercial group for recognition of their professional achievements at the national level.
"NAR is proud of these members who have made significant contributions and give substantial time to further our industry or assist in community programs. This is our way to acknowledge their efforts and the recognition they've earned," according to Jean Maday, NAR's Director for Commercial Development & Services.
Dallas Paul, Principal Broker of NAI Harmon Group stated, "This national recognition is a testament to Stephanie's dedication to commercial real estate and strengthening the community." Stephanie Kuhlman was also recently awarded the 2018 Pinnacle of Performance from the Ohio Association of REALTORS® which is only awarded to the top real estate producers in the State of Ohio. Ms. Kuhlman was also awarded the 2017 REALTOR® Community Service Award for her multiple personal contributions to the Red Cross of Northwest Ohio as well as many other facets of the community.
Stephanie Kuhlman has been recognized in the current issue of NAR's Commercial Connections Magazine. A complete list of all seventy-nine national award recipients for 2018 can be found on the NAR website at www.nar.realtor/commercial.
The National Association of REALTORS® is America's largest trade association, representing 1.3 million members involved in all aspects of the residential and commercial real estate industries.
About NAI Harmon Group
As the leading independent commercial real estate brokerage and property management firm in the Toledo, OH region, NAI Harmon Group offers real estate marketing, warehousing, logistics, construction, property management, and much more. Currently, NAI Harmon Group manages a diverse portfolio of commercial property and are proud to have participated in some of the largest transactions in Northwest Ohio.
About NAI Global
NAI Global is a leading global commercial real estate brokerage firm. NAI Global offices are leaders in their local markets and work in unison to provide clients with exceptional solutions to their commercial real estate needs. NAI Global has more than 400 offices strategically located throughout North America, Latin America, Europe, Africa and Asia Pacific, with over 7,000 local market professionals, managing in excess of over 425 million square feet of property. Annually, NAI Global completes in excess of $20 billion in commercial real estate transactions throughout the world.
NAI Global provides a complete range of corporate and institutional real estate services, including brokerage and leasing, property and facilities management, real estate investment and capital market services, due diligence, global supply chain and logistics consulting and related advisory services.
Contact
NAI Harmon Group
TJ Moynihan
(419) 960-4410
naiharmon.com
x318

Contact