Andres Manuel Olivares Miranda, President of Lits Group Inc., Discusses Marketing Conferences That Professionals Should Attend
Andres Manuel Olivares Miranda highlights marketing conferences that professionals in the field should attend in 2019.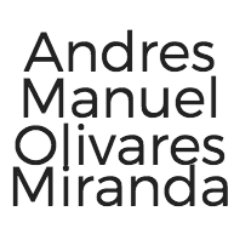 Panama City, Panama, December 21, 2018 --(
PR.com
)-- Marketing is one of the most critical aspects of any business. Without strong marketing, no one will buy your product or engage with your company. Because it's a field that's ever-changing due to new industry standards and trends, it's important to be involved within the field to stay on top of best practices. It's an increasingly digitized industry, as print continues to phase out. All of this means businesses must work harder to ensure that their marketing can withstand competition.
If your organization is looking to improve its marketing tactics, consider attending one of these conferences in 2019.
SMX West
San Jose, California
Currently, search marketing is the most potent form of digital marketing. In an industry defined by change, staying up-to-date on the latest trends is crucial. At SMX West, marketing professionals can do just that through sessions geared towards those interested in search engine optimization and search engine marketing. Held January 30-31, 2019, attendees get the chance to learn about new technologies, products and algorithms that will help them improve their search marketing efforts. Experts will lead sessions that offer an in-depth look at the field to help marketers maximize their impact.
B2B Marketing Exchange
Scottsdale, Arizona
The B2B Marketing Exchange highlights all of the new advancements in the B2B world. It's designed to help marketing teams learn about the current market condition and the latest trends in the field. Over 1,000 B2B marketers will be in attendance, and more than 100 guest speakers will be featured at the conference, held February 25-27, 2019. Workshops and case studies will give attendees the opportunity to learn hands-on in a close environment. As this conference is tailored specifically to those in B2B marketing, it's recommended for B2B strategists, writers and chief marketing officers.
Brand Marketers Insider Summit
Austin, Texas
This conference offers keynotes, panels and case studies from some of the most prominent minds in the field of marketing. Held March 4-7, 2019, attendees will get to learn about cross-channel marketing, what strategies to use in a globalized economy, and so much more. This conference is a strong fit for brand and content marketers, as they'll learn how to optimize their digital marketing strategy and be able to help drive the industry forward.
About Andres Manuel Olivares Miranda
Andres Manuel Olivares Miranda is a skilled professional with high levels of experience in marketing and sales, importing, and management of major brands. Through the course of his career, Andres has managed market-leading enterprises and has introduced brands into new countries. Currently, he serves as the president of Lits Group INC. This company, located in Panama, helps businesses effectively manage their finances. Andres also works as the Director of D-Bike CA, a representative and distributor of various prestigious outdoor and sporting good brands.
Outside of work, Andres Manuel Olivares Miranda is passionate about outdoor sports, including biking, skiing and snowboarding, and environmental conservation.
Contact
Andres Manuel Olivares Miranda
717-723-8051
AndresManuelOlivaresMiranda.com

Contact