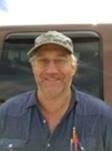 Hico, TX, January 31, 2019 --(
PR.com
)-- Neal E. Nielson of Hico, Texas has been recognized as a VIP Member for 2018 by Strathmore's Who's Who Worldwide for his outstanding contributions and achievements for over 37 years in the field of electrical service and contracting.
About Neal E. Nielson
Neal Nielson is an electrical contractor, master electrician and the owner of ZapBoss, LLC which provides electrical services for residential, commercial, and industrial properties, honey bee removal and general handy man services in Hico, Texas. The company conducts electrical contracting and service work, lawn mowing, fence repair, bee removal and miscellaneous odd jobs. Mr. Nielson is responsible for estimates and training employees. He also educates customers on concerns of electrical wiring safety issues for their families and employees.
At the age of 13, Neal was introduced into the electrical field by his Dad, Dale Nielson, as they were wiring up the family farm house that would accommodate the family of 10 in rural Nebraska. After high school, he attended Central Community College in Grand Island, Nebraska to learn more about the electrical trade.
In 1981, Neal worked for Ensley Electric in west Nebraska at a state museum called Arthur Bowing Ranch. He learned about pre-planning to ensure the proper items needed were available for the job, bending conduit and running wires, as well as doing underground PVC conduit on this site. Over the next several years he worked for different companies where he learned about residential service work, new construction work and commercial service work. He did farm wiring for chicken barns, cattle barns and grain bins with automated systems. In 2000, Mr. Neilson worked for Wolfe Electric in Lincoln, Nebraska as a prefab manager. He oversaw the work staff that were building panels, ceiling fans and conduit racks that would be taken out to the job sites. Neal saved the company money by making a list of all the wire cuts that were in the building and using the wire extras used up on the projects. The company was able to get the full cost of the wire instead of scrap wire cost. He also ran the bucket truck for this company for light pole work, along with helping with parking lot lighting for new construction. He was asked to be the head of the Omaha Public Power (OPPD) house service and street light connections.
In 2007, Neal worked for Zachery Industrial at the Nebraska City OPPD plant. He ran a crew that would install the cable tray for the 17 story building, which was the backbone of this project. He also oversaw the conduits that were run along with wires as the project was winding down. After the project ended, he was asked to stay for startup assistance. In 2009, he served as a foreman on an apartment complex and a Blue Cross Blue Shield building where he gleaned knowledge about controls for a water chiller for the building along with the fire shut down system. Despite being told that the project was behind schedule, Neal was able to have the project completed 3 months earlier than expected.
In 2010, Neal went to work in Utah on a power plant that was getting refurbished with new EPA upgrades. He started out as a pipe hand but within one week was promoted to foreman. He then became the cable tray foreman for the Huntington Project. When that was completed, he worked on the Castle Dale project doing the same type of work. It was during this project, that Neal was asked by a different contractor to relocate to Texas to do data collection for Devin Energy on all the electrical equipment.
Neal went to work for Tulsa Inspection Resources (TIR) for the Plains All American Pipe Line (PAAPL). He began as an Instrument and Electrical (I & E) Inspector, and within 6 months he was promoted to Chief I & E Inspector overseeing projects from Hobbs, New Mexico to Corpus Christi, Texas. He was responsible for going over the prints before construction to ensure that electrical code was followed. He also went over details with the contractor for bidding. Neal oversaw 5 other I & E Inspectors on different projects advising on what needed to be changed to make sure the startup would be on time. He would go over red line prints received from the contractor to ensure accuracy, and would authorize release of funds to contractors.
In 2017, Mr. Nielson took a position as an Electrical Supervisor for Britco Structures LLC in Waco, Texas where he oversaw the crew that was installing the wires for the modular buildings. He oversaw the projects that were coming down the assembly line and would order materials needed in order to have it in time for construction. He would also occasionally go on service calls to trouble shoot electrical that was not functioning. Neal then opened up his own business, ZapBoss, LLC.
Mr. Nielson is affiliated with the National Fire Protection Agency (NFPA) and the International Association of Electrical Inspectors (IAEI). He is licensed as a Nebraska Contractor (4242), a Texas Master Contractor (32693) and a Utah Journeyman (7752185-5504).
In August 1981, Neal married April and they have 2 sons, Paul and Joseph, and 1 daughter, Jamie. In his spare time he enjoys hunting, fishing and traveling the USA. A special interest of Neal's is Donners Choice which helps instructors get the money needed to further education in the classroom.
Neal states, "I would like to say thanks to all the people I have worked for and with that have made me who I am today."
For further information, contact www.facebook.com/Zapboos/.
About Strathmore's Who's Who Worldwide
Strathmore's Who's Who Worldwide highlights the professional lives of individuals from every significant field or industry including business, medicine, law, education, art, government and entertainment. Strathmore's Who's Who Worldwide is both an online and hard cover publication where we provide our members' current and pertinent business information. It is also a biographical information source for thousands of researchers, journalists, librarians and executive search firms throughout the world. Our goal is to ensure that our members receive all of the networking, exposure and recognition capabilities to potentially increase their business.