ISSI Adds Process Automation Strength by Acquiring ISC Financial Systems
The acquisition adds 32 years of enterprise content management, business process automation and Hyland OnBase experience to the ISSI professional services team.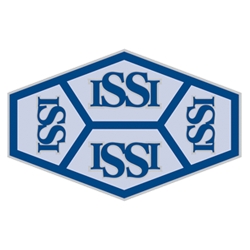 Memphis, TN, January 08, 2019 --(
PR.com
)-- Imaging Solutions & Services, Inc. (ISSI), a leading provider of enterprise content management (ECM) and business process automation (BPA), and a Hyland reseller since 2005 having earned the coveted OnBase Diamond Support Award for two consecutive years, has acquired ISC Financial Systems of Williston, Florida.
Founded in 1996, ISC is a leading provider of BPA solutions for banks and credit unions throughout Florida and the Southeast. Founding owner and ISC President David Reckseit has joined the ISSI executive team as part of the acquisition. Reckseit's extensive experience implementing
Hyland OnBase document management software
and integrating it with a variety of financial services core systems adds significant strength to the ISSI professional services team.
What This Means for ISC & ISSI Clients
This acquisition represents an investment that ISSI is making to provide the following to our clients:
* Another 32 years of enterprise content management (ECM), BPA and Hyland OnBase experience
* An opportunity for ISC clients to automate their accounts payable invoice processing, streamline their new employee onboarding process and automate other back-office business processes
"We are proud to add ISC and David Reckseit to our team," said ISSI CEO Jay Barrow. "The addition of a resource with 32 years of banking and OnBase experience offers greater value to both ISC and ISSI clients. Going forward, David will be part of our professional services team, bringing extensive automation experience in banking to add to our AP and HR automation expertise."
"We're excited to join the ISSI team – one of the best in the industry with BPA," Reckseit said. "It is our belief that the ISSI teams of experienced support resources and professional service resources will enhance our customer's access to these services thus providing additional benefit in the future, especially with the new automation opportunities in AP and HR offered by ISSI."
About ISSI
ISSI was founded in 1995 to deliver complete enterprise content management (ECM) solutions. The ISSI client base consists of leading organizations throughout the Southeast, including state and local government agencies, Fortune 500 manufacturers, universities, school districts, and healthcare providers. ISSI's business process outsourcing services (BPO) result in the conversion of over 5 million documents annually, from paper and film to digital formats. ISSI ECM technology solutions enable organizations to reduce their administrative costs, streamline information management and provide better service to their constituents, with industry-leading technology from Hyland OnBase, ABBYY, Kodak Alaris, and Epson. Contact ISSI today to learn how ECM can take your operations to the next level, and discover why ISSI has one of the highest client retention rates in the industry. More:
www.issi-online.com
Contact
Imaging Solutions & Services, Inc. (ISSI)
Jay Barrow
(800) 948-9466
www.issi-online.com

Contact