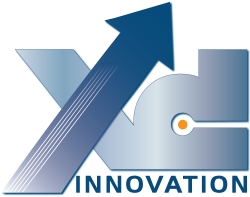 Fremont, CA, January 15, 2019 --(
PR.com
)-- XD Innovation &
OUTSCALE
enter into Strategic Cloud Partnership
Introducing XDI Cloud: Elastic Computing Services for 3DEXPERIENCE
XD Innovation
is excited to announce XDI Cloud, a new division which will specialize in Elastic Computing & Cloud Services for 3DEXPERIENCE based on OUTSCALE's Cloud.
XDI Cloud services for 3DEXPERIENCE based on OUTSCALE's Cloud will allow for on-demand, faster deployment of PLM applications, on the cloud with elastic resources, designed to accelerate digital innovation and transformation initiatives. This includes 3DEXPERIENCE as a Service (3DXaaS), a turnkey service for the creation of hosted and cloud-based 3DEXPERIENCE environments via simplified configuration and procurement process; Simulation as a Service (SIMaaS), Business Intelligence as a Service (BIaaS) and Global Collaboration as a service (FCSaaS), and many more offerings in the works.
XDI Cloud will be led by Michael Finocchiaro whom XD Innovation has named as its new VP of Cloud Technologies to lead and grow this new division. Prior to joining XD Innovation, Michael had led product management and evangelization of 3DEXPERIENCE globally while at Dassault Systèmes as well as several senior leadership positions at IBM and PTC.
"We are very excited about our partnership with OUTSCALE, which will accelerate our goal of democratizing access to the 3DEXPERIENCE Platform, through flexible and affordable cloud solutions," said Soufiane Elaamili, CEO, XD Innovation.
"OUTSCALE's infrastructure and knowledge combined with XD Innovation's expertise of the 3DEXPERIENCE space and customer needs is a winning combination. XD Innovation will be able to provide deployments rapidly and on-demand, key components to what many new customers are demanding today. We expect this area to grow rapidly," added Robert Rosborough, CEO, OUTSCALE Inc.
For more information, visit www.xdinnovation.com
Press Contact for XD Innovation:
Contact: Sowmya Narayan
Phone: 510-449-2526
Email: snarayan@xdinnovation.com
About XD Innovation:
With a strong focus on new tech customers (Hyperloop, VTOL, EVs, Robotics, etc.), XD Innovation is a Dassault Systèmes Value Solutions partner, Education Services provider and an accredited Certification Center. The company focuses on software, consulting and value-added services for product development technologies, enabling 3D Design, Engineering, Simulation, Data & Process Management, Quality & Compliance.
About OUTSCALE:
OUTSCALE
provides secure, reliable and industrial strength solution cloud computing services (IaaS) complying with data protection regulations to organizations seeking to boost agility and rapidly roll out value-enhancing business models. Founded in 2010 as strategic partner to Dassault Systèmes and investing 15% of revenues in R&D, from its very beginnings OUTSCALE decided to offer services complying with the most demanding market standards. The company's strategic decision allowed it to win over more than 1,200 corporate clients in Europe, North America and Asia China, as well as several hundred users working for well-known multinationals via Dassault Systèmes. OUTSCALE Inc. headquarters is located in Jersey City, New Jersey, and its global headquarters is in Saint-Cloud, France. Learn more about us at us.outscale.com.
*3DEXPERIENCE, the Compass logo and the 3DS logo, CATIA, SOLIDWORKS, ENOVIA, DELMIA, SIMULIA, GEOVIA, EXALEAD, 3D VIA, BIOVIA, NETVIBES and 3DEXCITE are registered trademarks of Dassault Systèmes or its subsidiaries in the US and/or other countries.