Dr. Nada Albatish Has Become a Spectrum Key Opinion Leader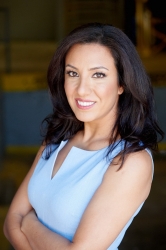 San Francisco, CA, January 19, 2019 --(
PR.com
)-- Spectrum Lasers Inc., a dental device manufacturer specializing in soft tissue diode lasers, announced today that Dr. Nada Albatish has become a Key Opinion Leader for the company. Bob Cobley, President of Spectrum said, "We are proud to have Dr. Albatish on our team. She is extremely well respected and passionate about her profession. She is inspired by helping her fellow dentists to achieve excellence, predictability, and confidence in their craft, and is committed to the advancement of the dental profession at large." Dr. Albatish added, "Any comprehensive dentistry practice is incomplete without this high quality soft tissue laser."
About Dr. Albatish
Dr. Nada Albatish owns and operates a multi-disciplinary practice in Toronto, Canada. Her niche is complex cosmetic and rehabilitative dentistry. She serves as Faculty for Clinical Mastery Series, curator for Restorative Nation, and is a speaker, author and key opinion leader.
About Spectrum Lasers Inc.
Spectrum lasers are manufactured by laser physicist Dr. George Bekov (PhD) in San Francisco since 1998 with over 30 years experience manufacturing and developing medical and LASIK surgery lasers. Spectrum lasers are totally science based with no emphasis on marketing gimmicks.
Contact
Spectrum Lasers Inc.
Robert Cobley
925-788-3954
www.spectralasedental.com

Contact