Art Fort Lauderdale Announces Participating Artists for Third Edition, January 24 – 27, 2019
With strong returning artists and notable first time additions, Art Fort Lauderdale continues its global reach by including artists from Argentina, Puerto Rico, Canada, London, Italy, France, The Islands of the Bahamas and Trinidad & Tobago among many others.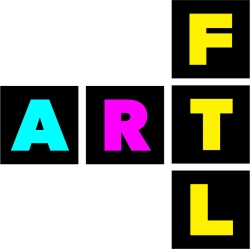 Fort Lauderdale, FL, January 22, 2019 --(
PR.com
)-- Art Fort Lauderdale, The Art Fair on the Water, today announced the premier list of artists for its third annual edition, January 24-27, 2019 with the new boarding location of Pier Sixty-Six Hotel & Marina (2301 SE 17th St, Fort Lauderdale, FL 33316). Marking its largest edition to date, Art Fort Lauderdale welcomes over 160 artists representing multiple countries and cities from around the world. Countries represented at the 2019 fair include United States, Argentina, Puerto Rico, Canada, London, Italy, France, The Islands of the Bahamas and Trinidad & Tobago.
"The third edition of Art Fort Lauderdale's participating artists reflect the reach our fair has although still in its infancy, along with the opportunities it brings to individual artists from around the world not represented by a gallery," said Andrew Martineau, Co-Founder | Director of Art Fort Lauderdale. "We look forward to welcoming the world in support of our 2019 artists, and for all to experience the numerous exhibits and events in January during the 1st annual Fort Lauderdale Art & Design Week, which includes the 1st annual Sistrunk-A-Fair and the 1st annual AIA Fort Lauderdale Architectural Fair."
Added to the allure of the fair's unique way to view, interact with, and purchase art, the team behind the fair has secured the first art fair appearance of
Obvious
- the three 25-year-olds that are shaking up the art world with the use of ink, canvas and a complex artificial algorithm to create an A.I. created image. The collective will have three pieces up for sale - one of which was recently purchased by a prominent New York collector, in addition to a scheduled talk sharing the process behind the first A.I. generated art piece during Art Fort Lauderdale's artDISCOURSE Series taking place at NSU Art Museum (Horvitz Auditorium) on Sunday, January 27th at 2:30 pm.
The 2019 exhibitors were chosen by our Co-Founder | Director (artINDIE I and artINDIE II), Jen Clay and Sarah Michelle Rupert (artINTERACTIVE / interactive playhouse), and Lisa Rockford (artCURATED).
The show is bringing back its first year artINTERACTIVE home with the help of the talented curators of Interactive Initiatives (Jen Clay and Sarah Michelle Rupert) who will fill the entire home with immersive and interactive art projects by local and national artists. In addition, the 2019 fair will debut artCURATED - a home curated by the fair's first guest curator, Lisa Rockford - who is using the idea of a single enclosure with adjacent rooms as stimulus to create a journey for the viewer, staging the property with works that translate elements of life and existence for reflection.
The list of 2019 exhibiting artists includes: (
artINDIE I
) Alain Giroux, Alia Fernandez, Ana Monsanto, Bénédicte Blanc-Fontenille, Booboosketch, Chana Wiesenthal Elias, Cheryl Brown, Claudia Castillo, Color Me Vivid, Harmony Jones, Harriet Silverstein, Hazel Griffiths, Jim McCormick, Julie Davidow, KX2, Laurette Fischer, Lifrancis Rojas, Magdaly Montenegro, Mai Yap, Marie Donze, Maria Garces Luzuriaga, Paola Gracey, Patricia Beltran, Roberta Caviglia, Rosanna Kalis, Rosaria Aestus Vigorito, Ruth Sharton, Sandra Encaoua, Sonali Kukreja, Twyla Gettert, William Montgomery and Vesa Kivinen.
(
artINDIE II
): Amanda Bellino, Andrew Hollimon, Anouck Jourdaa Noon, Armando Colls, Asbel, Bianca Peake, Brian Poli-Dixon, Bryce LeVan Cushing, CLoD, Dalia Berlin, Diane Portwood, Didier Audrat, Elisa Prevedello, Erick Vilches, Florencia Clement de Grandprey, Frank Papandrea, Gabriela Esquivel, Gary Recchia, Hector Chivilo, Hector Prado, Isabel Perez Salazar, Jacki Rosen, Jarid Blue, Jordan Guzman, Kat Elagina, Khila L Khani, Leonado Montoya, MANO, Marcella Novotny, Marta Echazarreta, Maxwell Mittman, Miami Body Cast, Michael Jude Russo, Obvious, Omari Booker, Patrick Roggenbau, Raymond Fernandezs, Scott Jeffries, Sergio de la flora, Sonya Sanchez Arias, Suzanne Barton, Thomas Schillo X Devin Cahow, Tony Cleto, Valentina Butnarciuc, Victoria Sheridan, Virginia Subinaghi.
(
artINTERACTIVE
/ Interactive Playhouse): FriendsWithYou, Leo Castaneda, Samuel Lopez De Victoria, Monica Lopez de Victoria, VIRGO, Jen Stark, Jen Clay, Laura Marsh, Alissa Alfonso, Rosemarie Romero, and Afrobeta.
(
artCURATED
): Abby Elizabeth, Alejandro Franco, Alessandra Mondolfi, Amber Tutwiler, Anna Kell, Anya Nadal, Ariel Baron-Robbins, Bela/ Beatrice Mellinger, Bénédicte Blanc-Fontenille, Bonney Goldstein, Brian Cattelle, Bruce Mc Gowan, Cesca Veo, Charles Clary, Christin Paige Minnotte, Daniel Listwan, Dave Kube, Dave McMahan, David Chatt, David Jester, Devan Jimenez, Doris Araujo, DrumStrings/ Michelle Drummond, George Lorio, Giannina Coppiano Dwin, Gustavo Oviedo, Hazel Griffiths, Jay Bellicchi / REMOTE, Jeila Gueramian, Jenna Efrein, Jonathan Stein, Joseph Bounds, Joshua Copeland, Judy Polstra,, Julian Pardo, Katelyn Fay, Katerina Friderici, Kathryn Shinko, Kelly Boehmer, Kolos Schumy, Kristin Miller Hopkins, Lauren Shapiro, Leah Brown, MaiYap / Maida Yap Jimenez, Matthew Drennan Wicks, Megan Castellon, Melissa Eder, Michelle AM Miller, Missy Pierce, Nadia Utto, Neil Buchwalter, Nick Gilmore, Olga Skorokhod, Peter Symons, Phillip Lique,, Ruth Sharton, Sarah Knouse, Sarah Michelle Rupert, Seren Morey, Shannon Lynn Ellis,, Shilouh Griffin, Stacey Holloway, Stacy Lovejoy, Star Trauth and Yasmin Khalaf.
Guests may stay at any of Art Fort Lauderdale's recommended partner hotels, including Pier Sixty-Six Hotel & Marina, Conrad Fort Lauderdale Beach, Ritz Carlton Fort Lauderdale, and W Fort Lauderdale.
About Art Fort Lauderdale
Art Fort Lauderdale is a four-day curated art fair that transports attendees on a journey along the famed Intracoastal waterways via water taxi and private yacht with stops at vacant luxury waterfront properties that feature over 100 artists and galleries exhibiting various styles and methods of art that reflect the past, the present and the future. This destination art fair seeks to highlight the uniqueness of the city and put Fort Lauderdale on the art world map as a premier location to view, interact with and purchase art along with giving art aficionados, residents and visitors a cultural experience that is memorable, interactive and engaging. These exhibits will feature paintings, illustrations, sculptures, installations, photographs, films, performance arts and art & technology collaborations in addition to talks with artists, collectors, and curators. For more information about Art Fort Lauderdale visit www.artftlauderdale.com. Vernissage, the Private Preview and
Opening Night Reception
, takes place Wednesday, January 23, 11 – 5pm and 7pm - 10pm respectively. The Fair opens to the public on Thursday, January 24 – Sunday, January 27 (for hours please visit artftlauderdale.com). Tickets to the exposition are $55 for one day, $30 for three days. For more information About Art Fort Lauderdale and Fort Lauderdale Art & Design Week (Saturday January 19 – Sunday January 27), artftlauderdale.com.
Contact
Art Fort Lauderdale
Andrew Martineau
954-850-8581
http://www.artftlauderdale.com

Contact