Closing Disclosures Continue to Cause Mortgage QC Trouble in 2018
MetaSource Study Finds Closing Disclosure Problems Still Dominating the Top 15 Quality Control Issues in Loan Origination.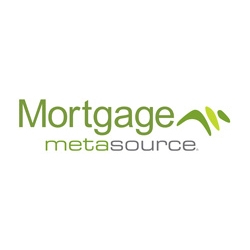 Salt Lake City, UT, January 24, 2019 --(
PR.com
)-- As part of its annual study of tens of thousands of
post-close quality control (QC) mortgage audits
, MetaSource has found that closing disclosures and other requirements imposed by the U.S. Consumer Financial Protection Bureau's late 2015 enhanced disclosure rules continue to pose QC challenges.
While closing disclosures took up fewer spots on the list in 2018 than in 2017, the number of significant regulatory findings remained remarkably consistent in 2018, despite the fact that fewer mortgages meant a decrease in the number of audits.
The results show that the same three closing disclosure issues that gave lenders the most trouble in 2017 continued to pose difficulty in 2018:
* Tolerance Violation
* Calculating Cash-to-Close
* Timing Violations
The study found incorrect income calculation, missing or defective employment verification and insufficient assets to close to be the highest-ranked, non-regulatory QC issues in 2018.
The results indicate documentation problems in a wide array of areas that also included missing or defective intent to proceed and settlement service provider lists.
How to Reduce QC Findings
Brady Meadows, Senior Director of Mortgage Services for MetaSource, said some of the findings are likely the result of inadequate processes for document management and version control, and not confusion over the now three-year-old regulatory changes.
The TRID rules were created as part of a mandate under the Dodd-Frank Act to make the mortgage process more transparent for homebuyers.
"Despite everyone's understanding of TRID and efforts to correct for it, we're not seeing the decrease in findings we should be seeing," Meadows said. "It appears the rush to execute volume is superseding effective document and process management."
Too Many Redisclosures Can Lead to QC Errors
Meadows said, "There are often excessive versions of loan estimates and closing disclosures in mortgage files. This creates errors and difficulty determining the sequence of the issued documents and which is the most recent." A better practice, he said, is to create a clear record of the sequence of the documents issued and to not issue more disclosures than is needed. The goal, he said, is to create an easy-to-follow record of how you got to the final version. "Think about a regulatory agency digging through your files and what would be the clearest way to present how these documents were issued."
The full list of the Top 15 Mortgage QC Findings for 2018 can be found on the
MetaSource Mortgage blog
.
About MetaSource LLC
MetaSource is a Digital Transformation Solutions provider, focused on Business Process Outsourcing (BPO) / Business Process Management (BPM) services integrated with Enterprise Content Management (ECM), workflow solutions, compliance services and customer experience processes. MetaSource helps its clients manage risk, improve quality, increase efficiency and realize their most important goals – with special expertise serving the mortgage industry. MetaSource's mortgage services include quality control (QC) audits (pre-fund, post-close, servicing, MERS), lien release, whole loan purchase reviews, and cutting edge technology. MetaSource solutions enable its clients to focus on their core business while MetaSource does the rest.
Contact
MetaSource, LLC
Colin Graf
(888) 634-7684
https://www.metasource.com

Contact