Hair Extensions of Houston Offers Non-Invasive Treatments for Hair Loss
The luxury hair salon has been helping clients combat hair loss with the help of technologically advanced Low-Level Light Therapy.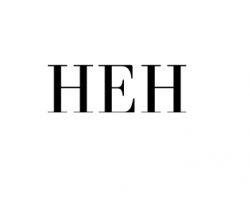 Houston, TX, January 31, 2019 --(
PR.com
)-- Hair Extensions of Houston is a full-service luxury hair salon, offering premium quality hair extension related services in Houston, TX. From installation to maintenance and touch-ups, this high-end hair salon caters to practically every hair extension service their clients may need.
The team of qualified professionals at the salon uses the original hair loc system to secure extensions into position, which is a completely chemical-free method. In addition to providing top-notch hair extension services, the salon also offers hair styling and hair rejuvenating and hair restoration treatments.
Hair loss is a widely prevalent phenomenon across the globe. In the United States, more than 80 million men and women are affected by hereditary hair loss, according to the American Academy of Dermatology. The condition typically takes an emotional toll on people it affects, which is why it's important to seek effective hair loss treatments, such as the Low-Level Light Therapy provided by Hair Extensions of Houston.
Low-Level Light Therapy is a completely non-invasive hair loss treatment which relies on the power of non-thermal lasers to enhance the growth of hair. Once the client has scheduled a consultation, experienced professionals at
Hair Extensions of Houston
conduct a thorough micro-video examination of the client's scalp with the help of which they determine whether or not the treatment is suitable for the client.
If deemed suitable, the treatment is conducted in the form of 30 minute laser sessions, held twice a week. A spokesperson for the hair salon stated in a recent interview, "We understand how hard it is for women to go through hair loss. To facilitate these women, we decided to include this technologically advanced LLLT treatment in our services. Unlike conventional transplants, this method uses non-thermal lasers which are non-invasive and FDA-compliant, so there's absolutely nothing to worry about!"
A key advantage of choosing this treatment is that it not only minimizes loss of hair, but also energizes the follicles to boost hair growth. Individuals seeking immediate hair loss treatments can contact their representatives to schedule an appointment.
About The Company
Hair Extensions of Houston is top-of-the-line hair salon based in Houston, TX, offering comprehensive hair and hair extension care services in the city. In addition to installing and maintaining extensions, the salon also provides effective hair-restoration therapy to combat hair loss and thinning of hair.
Contact: 832-717-3626
Address: 5513 Louetta Road, Suite #A, Spring, TX 77379
Website: https://www.hairextensionsofhouston.com/
Contact
Hair Extensions of Houston
Brenda McLeod
832.717.3626
https://www.hairextensionsofhouston.com/

Contact