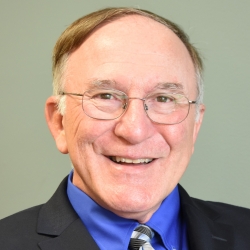 San Ramon, CA, February 05, 2019 --(
PR.com
)-- NetForce Global®, a trusted leader in wholesale international background screening, announced today a major transition among their leadership team. Fred Giles, company President, said, "Our founder and CEO, Ed Etzel will changeover to the Chairman role of our newly formed Corporate Board effective immediately."
As a seasoned veteran, Mr. Etzel is recognized as a background screening expert, especially as the pioneer of international wholesale services. He first entered the industry in 1999 with one of the largest national background screening companies. Ed founded NetForce Global as one of the first international wholesalers in 2008. Joan Grondin, International Compliance Officer for NetForce Global, commented, "I've known and worked with Ed for over two decades. He is an industry visionary and innovator."
Simultaneous to Ed's transition, Fred Giles, another industry leader who joined NetForce Global as their President in January of 2018, has been promoted to CEO. Giles remarked, "While Ed will no longer be involved in day-to-day operations, his leadership and innovation will continue to guide NetForce Global as we navigate a very dynamic and everchanging international screening environment."
In addition to his new role as Chairman of the Board for NetForce Global, Ed will continue his affiliation with the NAPBS (National Association of Professional Background Screeners) as an active member of their International Committee.
Mr. Etzel has two advance degrees including a Ph.D. in Organizational Behavior. After announcing this leadership transition to his Board and staff, Ed said, "I look forward to spending more time with my family."
About NetForce Global
NetForce Global is the trusted wholesaler of international background screening information in The Americas, Canada, EMEA and the Asia/Pacific regions. The company provides customers with background screening information covering over 200 countries and territories utilizing a proprietary Continuous Compliant Management System™ that provides confidence to their customers and their clients to make informed multinational hiring decisions.
Contact Information:
Fred Giles, CEO
(925) 263-2135
fred.giles@netforceglobal.com
NetForce Global, LLC
18 Crow Canyon Court Suite 310
San Ramon, CA 94583