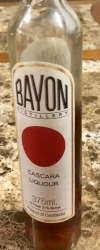 Las Vegas, NV, February 09, 2019 --(
PR.com
)-- Ron and Jennifer Zemp invest in Bayon Distillery Ltd.
Bayon Distillery Ltd. is a corporation founded in Cambodia. Operations are located in Sihanoukville Province; centrally located to fruit farmers, and near Cambodia's only deep water port.
Bayon Distillery brings US craft distillery operations to Cambodia, combining them with the exotic local fruit and spices.
"Cambodia is primed and open for business," says Ron Zemp. "The timing was right to invest in Boyon Distillery in Cambodia. Cambodia will soon be a destination location."
About Bayon Distillery
Bayon Distillery is bringing the art and science of Western craft distilling to Cambodia. And in doing so, we are training Cambodians in skilled jobs - and supplying a whole new market for farmers (mangoes, cashews, tamarind, durian), providing a new marketing opportunities for a dying palm sugar industry, and a new avenue of economic growth for Cambodia.
And for the Western world - we are introducing the fresh tropical fruit and spices of Cambodia through our craft distilled products.
About Ron Zemp and Jennifer Zemp
Ron Zemp and Jennifer Zemp are entrepreneurs who invest in opportunities.
Contact Ron Zemp and Jennifer Zemp
www.ronzemp.com
www.jenniferzemp.com