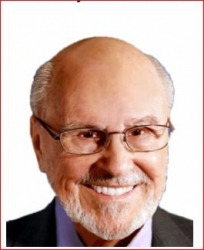 New York, NY, March 04, 2019 --(
PR.com
)-- Stan Mann to present on CEO Money.
Stan Mann will be presenting on CEO Money Radio with Michael Yorba on Monday, May 11, 2019 at 2 PM Pacific Time, 4 PM Central Time, 5 PM Eastern Time.
Stan's discussion will include how he can teach you how to find $10K, $100K, $160K or more hidden in your business.
The event will be streamed live on Facebook.
Stan Mann notes, "Independent financial advisors today are in the fight of their lives. The global economy is in shambles, they have no additional revenue sources they can tap into for financial support during lean times… and perhaps worst of all, marketing and advertising just don't work as well as they used to. In fact, for many advisors, marketing isn't producing any results for them at all... and their financial situation is growing more desperate by the day.
"As a business owner or entrepreneur, if you're struggling right now to generate more leads, conversions and clients for your business, and you need to find immediate ways to dramatically increase your businesses bottom line revenue, then spend a few minutes with me and Michael and I'll show you how I can help you make all of these problems disappear forever.
"Small business owners today are desperate for proven and tested ways they can generate more leads, attract more clients and make more money. So what if I told you that I can show you how to find many thousands of dollars hidden in your business...And do it in 45 minutes?"
During the show, Stan will provide you with a series of powerful business growth strategies that are some of the most powerful revenue-generating strategies for financial advisors.
As Stan states, "You are literally leaving thousands of dollars on the table if you do not attend this show. So mark your calendars it's the CEO Money Show with Michael Yorba interviewing me."
https://www.stanmann.com/
https://www.stanmann.com/contact-us/
The event will be broadcasted live through www.facebook.com/Realnewscommunicationsnetwork/ and https://www.facebook.com/WFN1News/
Shortly afterwards, the audio of today's show will be posted on Spreaker, iTunes, iHeart Radio, Alexa Assistant, Google Play and Stitcher and their website.