LeadSmart Technologies Launches Innovative CRM/Marketing Automation/Channel Collaboration Suite
LeadSmart introduces game-changing SaaS Suite that brings CRM, Marketing Automation and Channel Collaboration into a single suite priced like comparable standalone CRM products. Built on the Force.com/Lightning Development Platform from Salesforce.com LeadSmart combines critical tools into a single platform to drive business outcomes quickly and easily.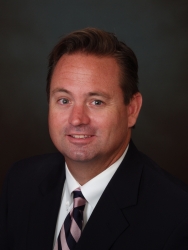 Santa Barbara, CA, March 13, 2019 --(
PR.com
)-- LeadSmart Technologies today launched LeadSmart Pro, its new game changing Customer Relationship Management (CRM), Marketing Automation and Channel Collaboration Suite. LeadSmart Pro changes the way companies manage sales from a lead through revenue by simplifying the CRM process with an innovative Marketing Automation component built right into the LeadSmart platform.
LeadSmart Co-founder and CEO Kevin Brown said, "So many companies struggle to get adoption of their CRM software within their organization and have an even harder time managing their channel partners and getting them engaged in the process of closing sales. LeadSmart brings world class CRM with the ability to automate communications and follow-up with channel partners like independent reps, brokers, agents, dealers and distributors. LeadSmart is so much more than another SaaS software tool, LeadSmart drives business outcomes both internally and with partners right out of the box."
LeadSmart, built on the Lighting Development Platform from Salesforce.com, brings all of the tools necessary to manage customers, service, leads, marketing processes and automations, and channel partners. LeadSmart provides automations that keeps a company's entire business in alignment.
Added LeadSmart COO Tom Burton, "Today companies are struggling with managing sales and partner data and, most importantly, trying to figure out how to communicate better with customers and integrate that communication into other company systems. LeadSmart's Marketing Automation component automates campaigns and customer outreach, and shares results within the LeadSmart CRM component and directly to channel partners."
LeadSmart is available directly on LeadSmart website or through numerous VARS, Re-Sellers and other technology partners. LeadSmart Pro provides a full featured CRM, Marketing Automation and Channel Collaboration Suite to users worldwide at a price that most would expect to pay for a comparable CRM product alone.
About LeadSmart
LeadSmart Technologies is the developer of CRM, Marketing Automation and Channel Collaboration tools that make it easier for organizations to track leads to revenue. The company was founded in 2018 by three business and technology veterans who had individually and collectively been looking for a product that managed both day-to-day customer interactions and third party channel partner activities. LeadSmart is used by companies throughout the US and internationally to drive business outcomes and turn Leads 2 Revenue. More information is available at
Contact
LeadSmart Technologies
Kevin Brown
833-532-3832 x 702
www.leadsmarttech.com

Contact