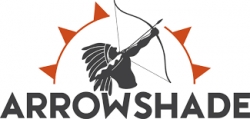 Upper Lake, CA, March 22, 2019 --(
PR.com
)-- ArrowShade is happy to announce exciting leadership changes as the company plans for network growth.
Genel Ilyasova has been named Vice President of Partner Relations. In this new role, Genel will oversee all relationships related to the supply chain network and sales and account management within the existing lending vertical.
Llyasova has built incredible relationships with the company's network of lenders and is widely respected in the affiliate marketing industry.
ArrowShade is thrilled to have Genel continue to oversee all of their important partnerships, both on the affiliate and lender side of ArrowShade.
In addition, Chris Olson has been named Vice President of Operations. Chris has previously acted as Affiliate Director, while also taking on oversight of company operations over the last several months.
Olson will continue to oversee ArrowShade operations, while remaining active in supporting the company's affiliate partners and network of lenders.
Olson's new role will include business development to expand ArrowShade's footprint into new verticals.
ArrowShade is excited to enhance Chris' role within the organization and know his years of experience will lead to continued success here.
About ArrowShade: ArrowShade is the first affiliate network for short-term loans wholly owned by a tribal sovereign. More than just a tribal network, they take a unique approach to e-commerce. The network helps lenders expand their marketing presence into sovereign channels that yield greater reach and endless possibilities. Their unrivaled approach allows lead buyers to strengthen their market position for maximum performance and long-term success.