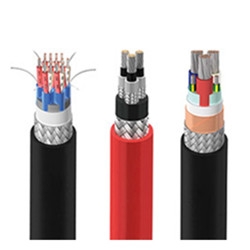 Yangzhou, China, March 26, 2019 --(
PR.com
)-- Those in the shipbuilding industry can now order IEC, JIS, DIN, NEK, BS, IEEE standard
marine cables
. The marine cables featured are flame retardant, LSZH, and fire resistant. All cables are approved by ABS, BV, CCS, LR, NK, DNV-GL, RINA, KR, RS, BKI classification societies.
"With more than 30 years experience in marine industry, Honest Cable is professional and with full experience in marine cable manufacturing," Ven Wong, Honest Cable Manager said. "As a company, it's duty is to supply clients high quality marine cables & wires."
As the best marine cable & wires manufacturer, Honest Cable follows strict quality control for the marine shipboard cables that they supply:
IEC 60092-3 standard
This standard cable is for electrical installations on shipboards. As an international standard, IEC 60092-3 standard covers electrical and telephone cable to be used on shipboards and marine environment.
The IEC 60092-3 cable types include MPRX, MPRXCX, LKSM-HF, LKM-HF, HF-CXOSA, CJPF/SC, CJ86/SC, CJPF96/SC, CJPJ85/SC, CHJ86/SC, etc. All the above marine cable types feature flame retardant, low smoke, halogen free. Fire resistant cable is also available.
DIN 89158 / 159 / 160 standards
These are German maritime standards that are applied on marine ship cables. These include DIN 89158, DIN 89159, and DIN 89160. The German standard marine ship cable types are as follows: MGG, MGH, MGCG, MGCH, FMGCG, FMGCH.
About Honest Cable
Honest Cable Co., Ltd. is a professional manufacturer of marine shipboard cable, ship cable, and industrial cables. As the best marine cable manufacturer in China, we focus on researching, developing and manufacturing offshore marine cable and shipboard cables.
Honest Cable has already delivered marine cable wires to Singapore,Thailand, The Philippines, Indonesia, UK, New Zealand, Malaysia, Australia, Turkey, India, Greece, Italy, Jordan, Sri Lanka, Vietnam, Mumbai, Ho Chi Minh, Bangkok, etc.
Jiangsu Honest Cable aims to provide a complete marine cable solution for clients. For more information about Honest Cable, contact via the information below.
Email: info@honestcable.com
Website:
https://www.honestcable.com