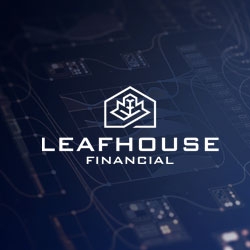 Austin, TX, March 26, 2019 --(
PR.com
)-- LeafHouse Financial ("LeafHouse") begins a new chapter of company growth and development with the launch of a new brand identity. The visual refresh is an outward expression of LeafHouse's continual commitment to revitalization within the retirement space. As part of the rollout of the updated identity, the new website leverages a strategic blend of traditional and technical methodologies.
While industry knowledge and experience will always be pillars of the LeafHouse solution, the new brand identity reflects its pursuit of innovation and progress since it was established in 2009.
"In everything we do, participants come first," said Neal Weaver, LeafHouse's Chief Executive Officer. "We are committed to modernization and flexibility. Not just for ourselves, but to best serve our clients in an everchanging environment."
LeafHouse is a client‐centered fiduciary that aims to avoid the conflicts of interest endemic in the retirement plan industry. As retirement plans and their service providers adapt to increased scrutiny and capital market conditions, the firm seeks to provide the maximum protection, increased investment oversight, and takes on associated investment work.
The refreshed identity reflects LeafHouse's history of technical leadership and quality service while looking forward to strategic growth and embracing new opportunities. The firm continuously invests in discovering new methods and developing proprietary technology seeking to maximize the efficacy of its solutions. This allows its team to concentrate on core competencies and operate in an agile way. LeafHouse is the Flexible Fiduciary™.
LeafHouse President, Todd Kading says, "Our goal has always been to have a meaningful impact across the industry. Our strength comes from our people and their dedication to grow in their roles. LeafHouse has taken great strides in developing solutions and will continue to break new ground."
The LeafHouse solution integrates technology and industry knowledge to provide a layer of protection to plan sponsors. Their objective is to deliver quality investment services that incorporate fiduciary management principles and Employee Retirement Income and Securities Act (ERISA) best practices.
About LeafHouse Financial
LeafHouse Financial is a national discretionary investment manager for retirement plans. We are an independent and Flexible Fiduciary™ that aims to provide the maximum level of protection at a low cost. The firm acts in both a 3(21) and a 3(38) fiduciary capacity for a multitude of private and public plans. LeafHouse developed proprietary technology that is designed to prudently select, evaluate, and monitor investments that are solely in the best interests of plan participants and their beneficiaries.
LeafHouse is a registered investment advisor. Registration does not imply a certain level of skills or training. More information about the firm, including its investment strategies and objectives, can be found in our ADV Part 2, which is available, without charge, upon request. Our Form ADV contains information regarding LeafHouse's business practices and the backgrounds of our key personnel. LH-19-21