Supercharge Your Style with Custom Upgrades from My Custom Tailor - Now Available All Year Round
My Custom Tailor aims to customize, configure and assemble a wardrobe that meets your specific measurements and your preference for fabrics and styles.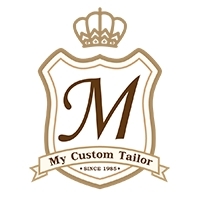 Hong Kong, Hong Kong S.A.R., April 15, 2019 --(
PR.com
)-- With 3 generations of experience in custom tailoring and bespoke services,
My Custom Tailor
is constantly looking to provide its customers with high quality, tailor made clothing for women and men at affordable prices. With that in mind, My Custom Tailor is upgrading their custom suits to include new features.
Among the
recent upgrades
:
Suit Collars -
Felt-lined collars that are soft to the touch and provide extra warmth when nights turn cold.
Suit and Jacket Lapels -
These lapels entail pick stitching, providing the charmingly imperfect look of a handmade suit. (Optional - on request only.)
Inner Pockets in men's and women's suits -
Contrast, inner-pocket trim is purely decorative but reminiscent of how top London tailors mark their custom suits. (Optional - on request only.)
Canvas Fronts for all custom made suit coats -
On select suits My Custom Tailor provides a layer of hand-basted canvas between the fabric and the lining to allow the jacket to conform to the body. Lower quality suits fuse the fabric and lining together. (Optional - on request only.)
Jacket Cuff -
"Working buttons," i.e. ones that open and close, are often seen on fine English and Italian suits. (Optional -- Select as Accessories.)
Read more about the anatomy of a
My Custom Tailor suit here
.
For a wardrobe refresh at an affordable price, get fitted by the Master Tailors at My Custom Tailors. Get clothes that fit great & look good. All Custom Suits and Shirts are bench made bespoke and delivered in 4 to 6 weeks.
The measuring service is absolutely free. Measurements will be saved for all your orders in a personalized measurements portfolio. This information can then be used and updated as needed.
My Custom Tailor's mission is to provide a custom tailoring alternative to ill-fitting, off-the-rack clothing for men and women. For more information:
https://www.mycustomtailor.com/online-tailor-women-and-men-custom-suits
Company Motto
: Provide excellent quality, superior customer service, expert workmanship, and great value.
Contact
My Custom Tailor
Richard Dawson
1-646-257-5886
MyCustomTailor.com

Contact
Multimedia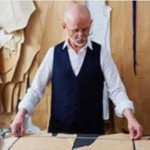 3 generations of experience in custom tailoring and bespoke services.