Custom Tailored Jeans; Get the Right Fit in Custom Made Jeans by My Custom Tailor
Professional state-of-the art tailors create bespoke and custom made jeans for men and women - hand tailored to perfection.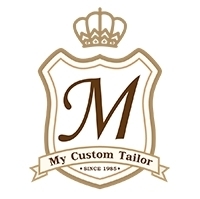 Hong Kong, Hong Kong S.A.R., April 29, 2019 --(
PR.com
)-- My Custom Tailor offers denim jeans handmade, fitted and designed for those looking for quality style for less. When it comes to denim, finding the right fit can be a challenge; which is why the Master Tailors at My Custom Tailor provide personalized options for both men and women of all shapes and sizes. From Men's Classic Stonewashed Jeans to Women's Casual and everything in between, My Custom Tailor has a pair for you.
My Custom Tailor has recently introduced quite a few new styles and designs in their custom made jeans.
For example, in Men's Bespoke Custom Denim Jeans:
Men's Classic Stone wash Jeans
A classic tailor handmade pair of slim fit denim pants. These jean pants have five pockets, extended belt loops, and a zipper fly, completely designed for casual occasions.
Style 15776
, which is a handmade masterpiece; this pair of denim slim fit pants is more elegant than meets the eye. They have a stunning four pocket design with contrast stitching.
See more of the men's latest styles in denim jeans here.
For
Women's Bespoke Custom Denim Jeans
, My Custom Tailor has created brand new jean styles for the urban self confident woman of any age. For example:
Women's Bespoke Denim Jeans
Ultra low waist sexy denim jeans with Levi style four front pockets. These full length custom jeans feature extended belt loops on comfortable buttoned waistbands. These tailor made denim jeans have a zip fly on the front, aided by waistband buttons, to close.
Women's Custom Made Casual Jeans
Classy slim fit, low waisted casual jeans. These custom made jeans display a zipper fly and two buttons on the waistbands for closure. Features include a wide waistband with belt loops, two slash pockets on the front and two standard pockets on the back.
Today jeans are as ubiquitious as the cell phone and are worn even in corporate environments - on casual Fridays or when no client meetings are scheduled or even in normal daily corporate environments where it is dressed up with a nice blazer or a dress shirt.
Being so means comfort is the most important criteria and My Custom Tailor saw this niche to offer custom made jeans to their customers. Jeans that do not sag at the crotch, are the right length, which means additional tailoring is not required, sit perfectly at the hip bone or wherever the wearer finds it most comfortable.
They offer the option to custom make the jeans on their website at www.MyCustomTailor.com and provide options to "Buy Now" or "Customize It." "Buy Now" allows you to order the style, fabric and color combination as shown; while the "Customize It" option lets customers personalize the color, style and fabric for their custom piece.
When looking for bespoke services, experience and integrity are paramount. My Custom Tailor has 3 generations of experience in creating Business, Formal and Casual wear for men and women. For more information about My Custom Tailor, go to their website at www.MyCustomTailor.com
Contact
My Custom Tailor
Richard Dawson
1-646-257-5886
MyCustomTailor.com

Contact