More Nonprofits Choose DonorDrive to Grow Fundraising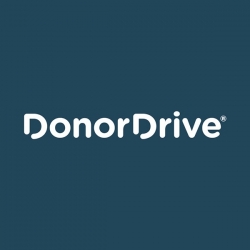 Cininnati, OH, April 17, 2019 --(
PR.com
)-- The DonorDrive® enterprise fundraising platform continues to grow its base of nonprofits using their software, as they help organizations increase their fundraising year-after-year. According to Buck Rumely, DonorDrive's Chief Revenue Officer: "Just in the first quarter of 2019 we've signed nonprofits that raise $400 Million. We look forward to helping these organizations grow their fundraising." New clients include Disabled American Veterans, Northwell Health Foundation, Canada's Childrens Hospital Foundation, and Perfect Game Cares Foundation.
Two big factors play into the continually-growing client base of North American enterprise nonprofits that fundraise with DonorDrive. The first is the platform's proven track recorded helping nonprofits increase fundraising. In the 2019 Peer-to-Peer Fundraising Top 30, the programs using DonorDrive grew by 16%, while nonprofits using other fundraising platforms were down 3% on average.
The other factor is DonorDrive's new fundraising technology that's attracting new supporters, especially digital natives, the next generation of supporters who grew up with technology and expect it to enable them to have a bigger impact on the cause. For example: Supporters who use DonorDrive's new Live Fundraising™ to livestream their ask raise 243% more than those who don't use the technology.
Monica Pappas, Vice President of Technology Platforms and Innovations at Muscular Dystrophy Association, notes: "We're really excited as an organization about being able to use DonorDrive's Live Fundraising. I think it's a great opportunity for us to be able to take some of our programs that are more traditional, and bring them to that next level."
About DonorDrive®
DonorDrive helps hundreds of organizations like Mothers Against Drunk Driving, Children's Miracle Network Hospitals, American Foundation for Suicide Prevention, and Arthritis Foundation to raise more than $1 Billion via our enterprise fundraising platform. Learn more at
DonorDrive.com
.
Contact
DonorDrive
Joanna Harvey
866-244-0450
https://DonorDrive.com

Contact