NAI Plotkin Appoints Daniel J. Moore Vice President of Brokerage Division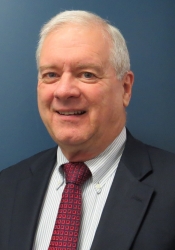 Springfield, UT, April 18, 2019 --(
PR.com
)-- NAI Plotkin, a well-known, third generation commercial real estate firm based out of Springfield Massachusetts, announced the promotion today of Daniel J. Moore to Vice President, and leader of the company's Brokerage division.
President and CEO Evan Plotkin praised Dan, a 12-year veteran of the firm, for his contributions to the company, his extensive experience in both brokerage and construction management, and his ability to both understand and exceed our client's expectations. "These are exciting times for NAI Plotkin and Dan is exactly the right person to guide our brokerage division as it propels forward," said Evan Plotkin.
Dan focuses his sales team and agents on delivering the highest quality of service to each client, guiding them successfully through the purchase, sale and lease process. This personal approach differentiates NAI Plotkin, Dan Moore, and his team from other real estate brokers and companies in the area. The firm also offers its clients the single largest and most powerful global network of owner-operated commercial real estate brokerage services through its partnership with NAI Global who has more than 400 offices and over 7,000 local market professionals worldwide.
Dan Moore replaces Bill Low as NAI Plotkin's Broker of Record, as Bill pursues other interests.
About NAI Plotkin
NAI Plotkin has been serving the Western Massachusetts and North Connecticut region as the premier commercial real estate company for over 55 years. NAI Plotkin provides a complete range of commercial real estate services, including brokerage and leasing, property and facilities management, construction services and consulting and advisory services. Providing clients with exceptional solutions to their local, regional and global commercial real estate needs, we deliver market-leading services and in-market strengths to form a powerful bond of insights and execution for clients with multi-market, multi-disciplinary needs. To learn more, visit http://www.sdplotkin.com
Contact
NAI Plotkin
Kristin Sleeper
413-781-8000
www.sdplotkin.com

Contact