RE Pharmacy Announces New Headquarters to Accommodate Rapid Growth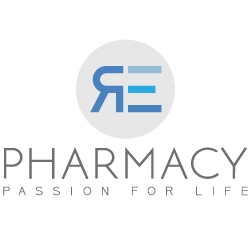 Irvine, CA, April 19, 2019 --(
PR.com
)-- After years of expansion, RE Pharmacy is pleased to announce the moving of their corporate headquarters. Located in Irvine, California, the two-story headquarters was chosen for its ample space and open floorplans. The layout of the building will allow for added employees and possible pharmacy operations.
"The openness of our new headquarters allows for better collaboration amongst teams," said RE Pharmacy President Thomas Leffler. "This also helps to improve corporate culture, and we have already noticed an increase in company morale."
The new headquarters comes after an increase in employee head-count resulting from rapid growth in the specialty pharmacy and infusion therapy industry. "This was an exciting move for us," said RE Pharmacy Chief Financial Officer Gilles Godin. "We've seen tremendous growth and this move will accommodate future growth. The move to this new facility is a perfect display of our transparency and commitment to research and innovation."
The new headquarters is equipped with double-locking entry and exit security features, ensuring the safety of its employees. Being that RE Pharmacy adheres to HIPAA compliancy, these security features help protect sensitive information. And with several collaboration spaces, including scalable offices, the company plans to hold educational events.
RE Pharmacy's new location and enhanced operational efficiencies will help with continued growth and development to remain a leader in the specialty pharmacy space.
About RE Pharmacy
RE Pharmacy is the leading specialty pharmacy and infusion service provider of choice for patients and physicians seeking exceptional expertise, human kindness and professional guidance. The pharmacists and technicians at RE Pharmacy combine their professional expertise with caring support while helping patients navigate the complicated worlds of medicine and health insurance. RE Pharmacy is accredited by URAC and ACHC.
Contact
RE Pharmacy
Jay Grewall
866-413-3156
www.repharmacy.com

Contact