ELPS Private Detective Agency is Now Providing NJ SORA Training in Pennsylvania, Because There is No Formalized Security Officer Training in Pennsylvania
ELPS PDA will bring formalized New Jersey Security Officer Training to you in Pennsylvania. ELPS is pleased to announce that, Jeff Stein, president of ELPS Private Detective Agency has successfully completed the State of New Jersey, Department of Law and Public Safety, Division of State Police, Security Officer Instructor Certification: Security Officer Registration Act (SORA).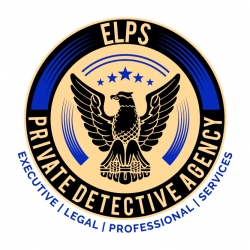 West Chester, PA, April 23, 2019 --(
PR.com
)-- Stein will be teaching the course in both New Jersey and Pennsylvania. Pennsylvania does not require any formalized training for security officers. If you provide security services in Pennsylvania and would like to ensure you receive quality training, that is required by the Attorney Generals Office in New Jersey, ELPS PDA can bring that same training to you in Pennsylvania.
The SORA training curriculum includes but is not limited to the following subject matter:
· Emergency Response - ICS
· Missing person
· Security Officer Roles and Responsibilities
· Legislation
· Use of Force
· Report Writing
· Ethics
· Bomb Threat management
· NSI - SAR
· Fire Safety
· First Aid Awareness
· Cargo Theft
· document fraud
· Street Gangs
· Homeland Security
· Active Shooter
· Letters and Packages
· Security Measures
In New Jersey the 24-hour course is required by law and applies to all security practitioners and former law enforcement personnel tasked with the safety and security of the businesses they serve.
Contact
ELPS Private Detective Agency
Jeff Stein
610-696-7799
www.elpspda.com

Contact