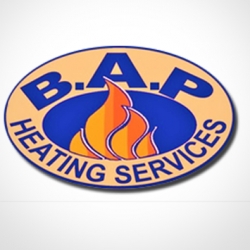 Ontario, Canada, May 10, 2019 --(
PR.com
)-- HVAC services company B.A.P Heating is offering on-demand, emergency AC repair in Guelph, ON and surrounding areas.
B.A.P Heating & Cooling Services, a Guelph, Ontario-based heating, air conditioning and ventilation service company, has announced that they will now offer 24/7 emergency AC repair in Guelph, Ontario and surrounding areas. The company offers this service to meet the demand for immediate air conditioning repair services, namely during the summer months when AC usage is at its highest in the province. The company serves the Greater Toronto Area, Mississauga, Oakville, Milton, Brampton, Burlington, Guelph, Hamilton, Fergus, Kitchener and Waterloo areas.
The Royal City of Guelph is known for a lot of things, including its hot and humid summers. Local residents take pride in Guelph University, the beautiful Rockwood conservation area, Guelph Lake, and the pristine Basilica of Our Lady Immaculate, which visitors come to see year after year. Guelph residents can now rest assured that their air conditioner repair needs will be met at at any time of the day or night.
B.A.P Heating & Cooling
is a local family owned and operated company that offers a variety of heating, cooling and ventilation services. AC repair is perhaps their most popular service during the warmer months, as summer temperatures can reach into 26° and higher with high humidity. In these conditions it can be difficult for residents to carry on with their lives without being able to adjust the temperature of their surroundings, which is the purpose of today's heating and cooling systems. "The heat and humidity can be quite oppressive," says the company owner Paul Palmer. "We offer our emergency air conditioner repair services so that our customers won't be forced to deal with intolerable weather conditions."
B.A.P offers a wide array of services, with AC repair being one of their most popular. The company has decided to meet the demand for such services to be offered after hours. The company's technicians are all TSSA licensed and qualified to perform air conditioner repairs. During an emergency repair call, a technician may also suggest upgrading to a newer system, depending on the nature of the situation. "Our focus is on finding the right solutions for our customers immediately, when they most need it," says Palmer. "Managing indoor air conditions has become a mainstay and an expectation of modern society. We want to meet and exceed our customers needs by offering the best options available when their AC is no longer serving them." The average air conditioning unit is said to have a lifespan of 10 to 15 years, after which the owner may have to make frequent repairs or replace the system altogether. B.A.P offers financing options to make unexpected repair and replacement expenses less burdensome to the customer.
Indeed, modern air conditioning has burgeoned in popularity since its first inception in 1902, when American engineer Willis Haviland Carrier began experimenting with indoor temperature and humidity control. His goal was to remedy the hot, humid indoor conditions at a printing plant in New York. Today, home and business owners can control their environment with the ease of flipping on a switch, a possibility that would've been thought of as impossible at one time. HVAC companies have sprouted up to meet the demand for efficient heating and cooling services, though not all of them can meet the mark of their customers' expectations. B.A.P Heating & Cooling's motivation has been to offer reliable, high-quality services that they found lacking in the local market, since HVAC contractors often have a reputation for being unreliable.
In addition to AC repair, B.A.P Heating & Cooling also offers AC installation, replacement, and maintenance. These services are meant to work in conjunction with their AC repair services. They also provide services for furnace installation, repair and maintenance, indoor air quality, boilers, barbecues, fireplaces, and appliances for industrial, residential, and commercial customers. The company aims to be a full-service operation so that customers need not look elsewhere for their heating and cooling needs.
With their wide array of services available, B.A.P seeks to set the standard for air conditioning repair in Guelph, ON and surrounding areas. They already have a reputation for fast, high quality workmanship among local residents, a reputation they hope to build upon with their emergency air conditioning repair services.
B.A.P Heating and Air Conditioning is a family owned and operated company. They provide 24 hour service, 7 days a week by TSSA licensed and approved technicians.