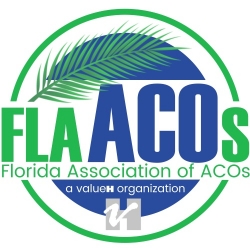 St. Johns, FL, May 15, 2019 --(
PR.com
)--
Florida Association of ACOs
(FLAACOs), a
ValueH
organization and one of the leading voices for value-based care, recently opened registration for their 2019 Annual Conference, and today announced that the President of CareJourney and former U.S. Chief Technology Officer of the United State (2009-2012) will provide the opening keynote address. The 6th annual occurrence of the FLAACOs conference will once again be held at the beautiful Omni Orlando ChampionsGate in Orlando, Florida this November.
"As leaders from value-based organizations all over Florida and beyond gather this fall, I could not think of a better visionary to kick things off than Aneesh Chopra," said Nicole Bradberry, Founder and Chief Executive Officer of the Florida Association of ACOs. "Chopra and our other renowned speakers will once again, at what is now our 6th annual conference, challenge healthcare leaders to adapt, grow and lead the evolution as organizations transform from volume to value-based care."
Aneesh Chopra is the President of CareJourney, a Hunch Analytics company that provides actionable, clinically-relevant analytics services to population health organizations. Prior to CareJourney, he served as the U.S. Chief Technology Officer under President Obama ('09-'12) and in 2014, authored, "Innovative State: How New Technologies can Transform Government." He joined the Board of the Health Care Cost Institute in 2017, earned his MPP from Harvard Kennedy School and BA from The Johns Hopkins University.
"This is our sixth year providing healthcare leaders throughout the state of Florida and beyond with the most comprehensive educational forum available, delivering vital knowledge and strategies for succeeding in the transition to value-based care," noted Bradberry. "The conference offers viable solutions for today's changing healthcare market, as it brings together the expertise and straightforward dialogue that will help organizations adapt, grow and lead the evolution from volume to value-based care."
In addition to Chopra's keynote, this year's conference will include over 30 dynamic speakers, moderators and panel members. Attendees will be provided the opportunity to participate in breakout sessions led by top healthcare visionaries, along with time to network with industry peers and leaders. The FLAACOs Annual Conference is the premier professional development and networking opportunity for not only existing and developing ACOs, but any organizations, in Florida and nationwide, that are interested in value-based healthcare models.
To register or learn more about FLAACOs 2018 Annual Conference visit us at
https://www.flaacos.com/annual-conference
, follow us on Twitter at www.twitter.com/FLAACOs #FLAACOS2019, or visit our Facebook page at www.facebook.com/FLAACOs. Organizations interested in sponsorships or media wishing to apply for credentials please contact Sam Mocas at smocas@flaacos.com or 855-559-8782.
About Florida Association of ACOS
Founded in 2012, the Florida Association of Accountable Care Organizations (FLAACOs), a ValueH organization, is the premier professional organization for accountable care organizations and healthcare leaders throughout Florida and beyond. The Florida-based healthcare association brings together organizations that drive providers to work together to increase the quality of care delivered to patients while significantly lowering medical costs overall. For more information, visit us online at www.flaacos.com.