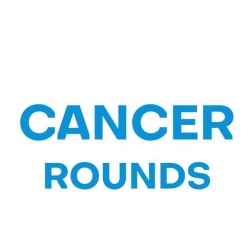 New York, NY, May 23, 2019 --(
PR.com
)-- Cancer Rounds aims to add years of quality life for cancer patients struggling to find solutions.
While managing international patients in his first start-up, Sumit realized that the common problems faced by cancer patients in developing countries are yet to be solved. The word cancer can scare any person with thoughts of poor outcomes & multiple rounds of hospital visits. Its basic issues like starting the right treatment & going for the right test based on guidelines under the supervision of an expert oncologist can still be a challenge in many countries that lack resources. Cancer is one of the leading causes of mortality and the non availability of cancer experts at early stages makes all the difference in overall outcomes. That is a big problem to be solved states Sumit, co-founder of Cancer Rounds.
Dr. Rahul Bhargava, Director of Bone Marrow transplant at Fortis Hospital who is Co-founder and Chief Medical Officer for Cancer Rounds has worked on protocols related to cancer treatment so that every patient is treated as per the latest guidelines. He believes that remote monitoring of cancer patients can significantly help patients to opt for the best treatment at various stages. Availability of the latest cancer medicines is not uniform and that is where long term outcomes of survival can be improved by remote monitoring coupled with the supply of such novel drugs which can add years to a person's life.
It is a new concept where providing everything on a single website starting from the diagnosis stage, advising the next set of tests required, second opinions by a board of doctors to providing a cancer dietician & counsellor so that the patient stays on course without losing hope.
It will cover easy chat and phone call services across the globe with AI-based language translation services. Patients from the Middle East & Russia can easily chat with the doctors in India in their local language.
There is a growing burden of increasing cancer cases and their variations in the form of complications. There was a real need to combat everything in a simpler way and thus was created Cancer Rounds in the service of cancer patients said Ashwin Shrivastava, serial entrepreneur & Global VC who joined the board of Cancer Rounds as he is upbeat that the comprehensive treatment strategy can make a huge impact in the lives of several thousand patients globally. Ashwin drives the global expansion strategy for the start-up.
Several professionals have joined up with their expertise and skill sets to serve the purpose of healing cancer patients. A patient belonging to India or any other foreign country can access Cancer Rounds for any concerns related to cancer starting from diagnosis, treatment, medication issues or even for a second opinion. There is a dedicated team who looks into international patients arrival to India for cancer treatment which coordinates visa, travel and other logistics in India.
A patient from any country like Nigeria, Kenya & Ghana or Russia, Pakistan, Denmark, Poland, the UK, US, Canada, or any European country can address the limitations of treatment or pricing. Cancer Rounds aims to offer economic cancer treatments and other services to patients belonging to countries where either cancer treatment pricing is very high or the country itself is struggling with its limited resources.
Some cancer patients even require counseling to overcome the depressed phase to remain motivated to continue with their therapy. That is where the role of a cancer counsellor who understands the emotional journey plays an important part.